Faculty
BEN ZOGHI, Master of Engineering Technical Management Director and Victor H. Thompson Professor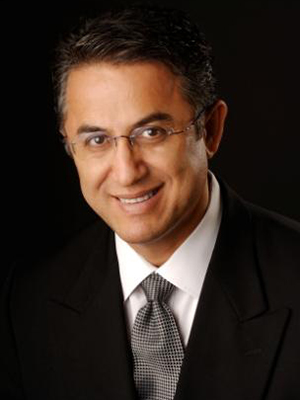 Dr. Ben Zoghi holds the Victor H. Thompson Endowed Chair Professorship in the Electronic Systems Engineering program and is director of the RFID/ Sensor Laboratory and the Master of Engineering Technical Management (METM) online program at Texas A&M University. His primary research interest is RFID/sensors for situational awareness and emotional intelligence for leadership development.
He has also served as the Leonard & Valerie Bruce Leadership Chair Professor, director of the Thomas and Joan Read Center, program coordinator in the Industrial Distribution Program, and associate department head for research at the Department of Engineering Technology and Industrial Distribution at Texas A&M.
A member of the Texas A&M faculty for 30 years, Zoghi has distinguished himself as a teacher, researcher, and administrator, and has been honored for his teaching excellence by the College of Engineering and The Association of Former Students at Texas A&M. He has been the author and co-author of nine books, over 100 journal and conference papers, and has secured more than two dozen industry-funded projects.
Zoghi believes that "We are each the common denominator in the success or failure of everything we do. The fastest, surest way to improve our outcomes is to improve ourselves." His passion is working with professionals by helping them develop their personal and professional leadership effectiveness by focusing on emotional intelligence (strengths, challenges, and opportunities) and expanding their leadership capacities for optimal success.
Zoghi earned his Ph.D. in bioengineering/electrical engineering from Texas A&M, his Master of Science in electrical engineering from The Ohio State University and his Bachelor of Science in electrical engineering from Seattle University. Having trained in emotional intelligence for leadership development at Case Western Reserve University, he is accredited by the Hay Group, one of the world's leaders in developing emotional intelligence competencies, and is also certified by Multi-Health Systems in the Emotional Quotient Inventory (EQ-i 2.0 and EQ 360) assessments.
---
BRYAN ANDERSON, Industry Professor
Bryan Anderson is an emotional intelligence coach behavioral therapist and licensed clinical social worker.  He received his B.A. in Psychology from Kenyon College, and his M.S.W. from Columbia University. Bryan began his career as a behavioral therapist at the University of California, Los Angeles in the Early Childhood Partial Hospitalization Program (ECPHP), where he worked for 4 years and developed a strong foundation in behavioral intervention and social skills coaching.  Bryan specialized in applying strategies to reduce anxious, angry, and aggressive behaviors, and began various anger management training strategies that continue to be used at the clinic. Before departing the clinic, Bryan co-authored a study on Comorbid Psychiatric Disorders in Preschoolers with Autism that was published in Behavior Disorders in 2010.  
Bryan received his Masters from Columbia University School of Social Work where he served as a social worker on an Adult Inpatient Psychiatric Unit at St. Barnabas Hospital, and trained as a therapist for children and adolescents at the Child & Family Institute of St. Luke's Roosevelt Hospital Center.  In 2011 Bryan first became formally involved in his family's emotional intelligence consulting firm Anderson & Anderson, facilitating training sessions and administering the EQi2.0 Emotional Intelligence assessment to individual clients. Bryan returned to work at UCLA Neuropsychiatric Hospital on the Adult inpatient psychiatric unit, and began privately working with healthcare professionals and corporate leaders to provide Emotional Intelligence coaching and consulting to individuals and teams.
Bryan currently resides in Los Angeles, where he provides Emotional Intelligence coaching and consulting to individuals, and travels providing training to schools and organizations looking to incorporate the Anderson & Anderson model of Emotional Intelligence into their culture.
---
CHAHRIAR ASSAD, Industry Professor
Dr. Chahriar Assad joined The Boeing Company (then Hughes) in the early 1990s. He is a Chief Scientist in charge of space qualification for the Space and Missile Systems division where he has managed technical projects ranging from a few million to over $550M. He has been awarded a U.S. patent, holds multiple trade secrets and technical excellence awards, has a Six Sigma Black Belt, and is a Boeing Technical Fellow.
Dr. Assad was a Hughes MBA Executive Fellow to MIT where he received his masters from Sloan. He was also a Welch Foundation Pre-doctoral Scholar at Texas A&M University where he earned a Ph.D. in Atomic Physics. He is an adjunct Professor in the College of Business and Public Administration at CSUSB, and also a lecturer in the Departments of Eng. and Tech. Management at UCLA Extension. In his leisure time, he enjoys teaching, cooking, motorcycles, computer hardware and software. He is married, has one child, and resides in Mar Vista, CA.
---
MICHAEL HANDY, Industry Professor
As an Engineering Section Manager at National Instruments (NI), a leader in the development of high-performance automated test and measurement systems, Michael Handy manages a multi-geographic team responsible for the development of systems used by engineers and scientists at the cutting edge of research, development, and manufacturing. He leads technical product development programs leveraging a multitude of disciplines including analog and digital hardware, mechanical, and software engineering as well as coordinates product launches with the marketing and manufacturing organizations in the Americas, Europe and Asia.

Michael earned a Bachelors of Science in Computer Engineering from The University of Oklahoma. In 2001, he joined NI as a software engineer developing multi-platform drivers and applications for data acquisition devices including the port of 300+ devices to Linux. He went on to lead the development of new product architectures for the largest revenue generating and fastest growing product lines at the time for the company such as the CompactDAQ modular USB and Ethernet based platforms.  

From 2006 to 2012, Michael managed hardware and software teams responsible for delivering a multitude of different product lines before joining the Radio Frequency (RF) Product R&D organization. As a senior manager, Michael led the execution and launch of the wireless test system platform followed by the company's first automotive radar test platform. As a leader on the new product development team at NI, Michael is responsible for creating and championing processes used by the organization to define, plan, develop, and release new products to market. In 2018, he received an award for Manager Excellence at the inaugural company product development Manager Conference.  
 
Michael recently served a term on the board of directors for Black Star Co-Op Restaurant and Brewery, and in his spare time he enjoys craft beer, cooking, classical concerts and renovating his vintage Craftsman home.
---
JORGE LEON, Allen Bradley Professor
Dr. Jorge Leon holds a Ph.D. in industrial engineering from  Lehigh University. He is the Department of Engineering Technology and Industrial Distribution associate department head for graduate studies and directs the Strategic Operations Optimization and Planning Group at Texas A&M University. Previously he was the director of the manufacturing and mechanical engineering technology program and was plant manager for an appliance manufacturing company. His teaching and research interests are in the areas of operations optimization with specific consideration to solution robustness, partial information-sharing, rescheduling, and multiple optimization criteria.
He has worked extensively in the contexts of cyber-enabled manufacturing systems, scheduling, inventory and capacity management, and quality, with applications relevant to manufacturers, distributors and logistics providers in global value chains. His projects have been funded nationally and internationally by governmental, state and private organizations. Leon has received several awards and recognition for his work, including the Allen-Bradley Professorship, College of Engineering Dean Fellowship for International Programs, editor of two academic journals, board member of a research laboratory in Mexico, member of the ETAC-ABET accreditation commission, Halliburton Professorship and 3M Fellowship.
---
AHMED MAHMOUD, Industry Professor
Ahmed Mahmoud, CIO, Global Manufacturing, Global Purchasing and Supply Chain (GPSC), Customer Care and Aftersales, and Workplace Safety, is responsible for transforming the organization into a highly insourced team with a focus on innovation to drive value into GM. He also serves as GM's Executive Champion for Texas A&M University. Mahmoud is a proven change agent at the senior executive level, with an innate talent for attracting high-performance management teams. He has more than 25 years leading teams in enterprise level information technology (IT).
Prior to joining General Motors in 2012, he served as Senior Vice President of Hewlett-Packard's hp.com, e-commerce and marketing organizations. Prior to HP, Mahmoud was Senior Vice President and Chief Information Officer of AMD, where he was responsible for managing the company's global technology strategy, assets and infrastructure to best meet internal needs and serve AMD's customers. Mahmoud spent many years at Dell Inc. where he served as Vice President of IT in Supply Chain, Manufacturing eCommerce and other roles. He also held various IT leadership positions at Eastman Kodak Company.
Ahmed Mahmoud is a recognized IT industry leader. He was named to Computerworld's "Premier 100 IT leaders" in 2009. He has delivered presentations at The Aspen Institute, Texas Civil Engineering Conference, and The University of Texas McCombs School of Business, hosted the National Association of Manufacturers, and been featured in The CEO Magazine, CIO Talk Network, Business Wire, Forbes and A&M's Texas Spirit magazine.
He earned both a bachelor's and master's degree in physics from Texas A&M University, and lives in Austin, Texas.
---
MARC MARINI, Industry Professor
Marc Marini is the director of research and development, DAQ and Control at National Instruments (NI). He has worked on the leading edge of engineering innovation for more than 25 years. He has served in multiple capacities within the industry, from research and development laboratories to the front lines of sales leadership.
In 1998, Marini joined NI, a global leader in providing hardware and software solutions for engineering, as a business development manager for the automated test industry. During his tenure in sales, Marini served as a primary resource for the development of production test and NI TestStand automated test software. Marini was soon promoted to the director of business development, where he successfully started the European business development organization for NI.
Marini transitioned to the NI research and development organization in 2003 and became responsible for the NI IMAQ vision, motion control, and switch product lines. He also served on the board of directors for the Automated Imaging Association in 2005. And from 2006 to 2009, Marini managed the post-acquisition integration of two companies and merged them into a single subsidiary. From 2009 to 2013 Marini managed the engineering support services group, which is responsible for world-wide test engineering, metrology, and regulatory compliance.
Marini currently manages product area supporting data acquisition, smart machine control, smart grid, test cell, and HIL applications.
Prior to joining NI, Marini held positions with other prominent companies, including DSC Communications, GenRad, and Motorola. He earned his Bachelor of Science in electrical engineering from Texas A&M University in 1987.
---
RUSTOM MODY, Industry Professor
Rustom Mody received a Master of Science degree in mechanical engineering from the University of Oklahoma and a Master of Business Administration degree in finance and marketing from the University of Houston. He is a Registered Professional Engineer in the state of Texas and holds 17 patents.
Mody is currently the Vice President of Technical Excellence at Baker Hughes, a GE Company. His dynamic leadership combined with his expertise in both engineering and business continue to bring him a successful, accomplished career.
He is an entrepreneurial-spirited, pioneering technologist with extensive executive-level experience identifying, qualifying, building consensus for and implementing enabling technologies and enterprise systems that facilitate business processes and strategic objectives.
His areas of expertise include strategic technology planning, budget development and cost control, product design and development, multi-generation technology roadmaps, contract negotiations, vendor management, Lean Six Sigma and IT governance.
---
ARMIN PAJAND, Industry Professor
Armin Pajand is senior leadership development consultant and coach with over 15 years of consulting and advisory experience with top institutions and Fortune 500 organizations in the US, Europe and Asia. Armin's experience spans over multiple industries including Higher Education, Energy, Financial Services, Health Care, Technology, Consumer, Utilities, Government and Non-for-Profit sectors. Armin has served as a change advisor and leadership consultant to organizations such as Rice University, Wells Fargo and Farmers Insurance Group. At Farmers Insurance Armin worked exclusively with Farmers' board of directors and over 800 executives and high potentials across the country. He is a frequent speaker on brain science and leadership and teaches a course on "modern leadership" in the age of complexity at the University of California Irvine Continuing Education that is based on his and his colleagues' research on best in class leaders across the globe. Armin is a Chartered Financial Analyst with a MSc in Organizational Development. He has completed his graduate work at HEC Paris and Oxford University, studying coaching and consulting with leading thinkers such as Dr. Chris Argris, Dr. Michael Maccoby, and Bob Putnam.
Armin currently serves as the advisory board member to University of California Irvine Continuing Education with the purpose of enhancing the relevance and quality of academic programs through partnership with UCI faculty and academic departments.
---
F. MICHAEL SPEED, JR., Industry Professor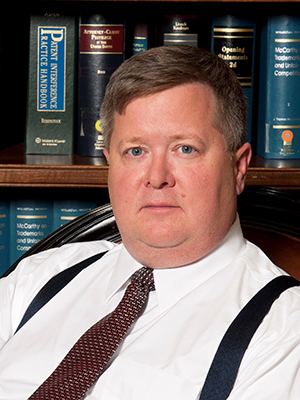 Mike Speed received a Bachelor of Science degree in Industrial Engineering from Texas A&M University and Master of Science and Ph.D. degrees in Industrial Engineering from the University of Alabama in Huntsville. Mike received his Juris Doctorate degree from The Ohio State University College of Law. He has been admitted to practice law in Ohio, the Federal Circuit Court of Appeals, the Sixth Circuit Court of Appeals, the United States District Court for the Southern District of Ohio and Northern District of Ohio. He is also admitted to practice before the United States Patent and Trademark Office.
Mike's practice is focused on Intellectual Property litigation. He represents clients in Courts throughout the United States and internationally. He has extensive experience in all aspects of patent litigation including claim construction and Markman hearings as well as discovery related issues and taking matters to trial. Many of his cases have involved multiple patents and numerous claims in a variety of technical areas including the mechanical and material arts, telephony, financial transaction systems, and other computer related and software-based inventions. When appropriate, Mike has negotiated favorable settlements for clients and has secured licenses as a result of many of those settlements. In addition to patent litigation, Mike represents clients in trademark, service mark, copyright enforcement actions and defends clients accused of infringement.
Prior to his career in law, Mike was employed as a Manufacturing Engineer for the U.S. Air Force and a Professor of Statistics at Texas A&M University. He has published and presented several technical and legal articles, including some related to experimental design and the use of quantitative analysis in litigation.
---
LISA SPENCE, Industry Professor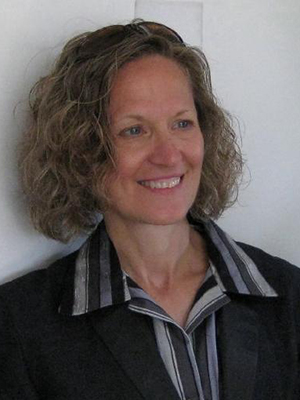 Lisa Spence received a BS in Chemical Engineering from Arizona State University, and began work in the nuclear and then petrochemical industries, where she managed projects upgrading operating units from analog to digital instrumentation and control.  She transitioned to NASA and began a 32 year career which included assignments as a Space Shuttle instructor, training systems and curriculum development lead for the International Space Station, science program training coordinator for the Shuttle-Mir program in Star City, Russia, training liaison to multiple international partner agencies, integration engineer for EVA training and development at the Neutral Buoyancy lab, and systems and operations integration engineer in the Constellation Program.  Her most recent role was as the Deputy Element Manager for Flight Analogs with NASA's Human Research Program at the Johnson Space Center, providing project leadership and management of multi-million dollar projects for human research conducted in a variety of spaceflight analog facilities. In this capacity, she managed the execution of simulated missions in the Human Exploration Research Analog at the Johnson Space Center, bed rest studies in Cologne, Germany, long duration isolation simulations in Moscow, Russia, and implementation of NASA human research conducted in the National Science Foundation stations in Antarctica. 
Lisa also holds Master's degrees in Computer Systems Design, Public Administration, Biological Sciences (all from University of Houston – Clear Lake), and Communication and Leadership (Gonzaga University); she is a PhD Candidate in Leadership Studies from Gonzaga University. 
In her spare time, Lisa serves as the Regional Coordinator for the Texas MATE ROV underwater robotics competition; is on the pastoral council at her church; enjoys sewing; and is called "mom" by her rescued Great Dane.  She has completed 97 full marathons, including one in every state in the US and on 6 continents.  Her goal is to complete 100 full marathons, including one on each continent, before hanging up her running shoes.
---
STEPHEN THOMPSON, Industry Professor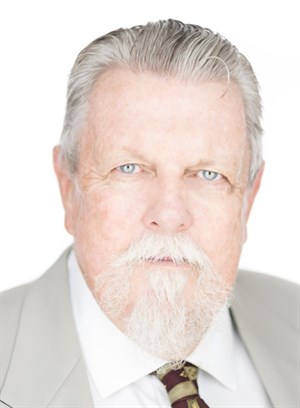 Dr. Stephen Thompson holds a  Ph.D. in chemistry from the University of Dundee, Scotland. Thompson has 30 years' industry experience, with a focus on technology, processes, operational methods and quality associated with electronics, procurement, and distribution. He is a veteran industry professional with expertise in semiconductor processes, equipment fabrication, operations, supplier management, and quality. Thompson has a proven record of driving world-class performance for global operations, quality and products through immediate improvement actions, defect prevention,  model-based decision making and organizational commitment to performance management systems. He is an excellent team builder, analyst and problem solver, and an expert in implementing solutions in large, complex and time-critical organizations.
Thompson's corporate career includes senior management experience in Europe, Asia, and North America. Thompson has lived in the United States, Denmark, Switzerland, and the United Kingdom, and traveled extensively throughout Europe and Asia.
---
XIAOMIN YANG, Industry Professor
Dr. Xiaomin Yang, technology portfolio manager of Saudi Aramco, oversees portfolio governance and decision-making processes to maximize the value of the Company's technology investment, minimize risk, and align R&D priorities with business needs.
As an industry professor of METM program, Dr. Yang focuses on helping organizations improve the quality of their business decisions by educating new generation talents to implement cohesive governance, structure and tools.
Xiaomin's expertise centers around developing systematic decision-making processes that integrate computer data analysis, human intuitive judgement and business strategy into technology management. 
With combined 20 years of experience in world-class energy companies, Saudi Aramco and BP, as well as academic institutes, Dr. Yang brings advanced decision-making principles into practice, which leads to transparent, accountable and communicable investment decisions to shape the future of the energy industry. 
Following his passion of technology commercialization, Xiaomin has created $60 million of value by transforming innovations into new business opportunities 
Xiaomin Yang received a Ph.D. in chemical engineering from Purdue University and a Master of Business Administration from the University of California at Berkeley. He holds three patents and has authored 27 peer-reviewed journal articles and conference proceedings.
---
Staff
LESLIE EHLERS, Assistant Director
Leslie Ehlers received a Bachelor of Business Administration degree in Management from Texas A&M University and an MBA from Texas A&M University-Commerce.
Ehlers has 12 years of experience working for the Texas A&M University System. Her expertise in project management, communications, marketing and data analytics is bolstered by a strong work ethic and commitment to excellence.
---
WEI LU, Curriculum Manager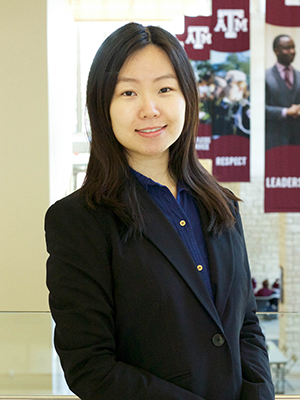 Dr. Wei Lu is a Curriculum Manager in the Department of Engineering Technology & Industrial Distribution at Texas A&M University.
Her research focuses on Higher Education, instructional design, community engagement & service-learning, eLearning & distance learning technology, K-12 (STEM) Education, Communications, Marketing, and Social Economics. She has been involved in several projects that collaborate with non-profit organizations like Central Texas Food Bank, Houston Food Bank, and local food pantries.
She is part of the METM program staff helping with course work and curriculum development.
---
MICHELE NORTON, Postdoctoral Research Associate
Michele Norton is a Postdoctoral Research Associate that is working with the METM program on research related to narrative inquiry, engineering leadership education, leading technical teams, personal and team emotional intelligence, creativity, innovation and learnings on teams, coaching, utilizing design-based learning experiences to develop both individuals and teams, and a holistic view of designing and flourishing as the best-loved self and the best-loved team. Norton also does work with the Faculty for METM on designing experiential online learning experiences that foster deep learning within the virtual space.
---
LANCE DECKER, Ph.D. Graduate Teaching Assistant
Lance Decker, M.Eng, is a Ph.D. student in Interdisciplinary Engineering at Texas A&M University and an alumni of the first Masters of Engineering Technical Management (METM) cohort.  Lance is a 2020 Tillman Scholar and received the Office of Graduate and Professional Studies Unsung Hero award in 2019.  This past year, he led ten students through two semesters of the Aggie Research and Mentoring Program, receiving a Center for the Integration of Research, Teaching and Learning (CIRTL) Associate - Fellowship.  Lance also completed the Academy for Future Faculty program and is an NSF I-CORP Site Fellow.
Lance brings more than forty years of industry experience to the METM program in wireless and Internet of Things (IoT) technologies.  In addition, he is a certified Project Management Professional (PMP) and Certified Grief Recovery Specialist.  Lance is a retired U.S. Air Force non-commissioned officer and a disabled veteran. In his Ph.D. program, Lance is studying the combination of IoT and Blockchain in the transportation and logistics industry.
---
LEIGH ANN FIERRO, Ph.D. Graduate Teaching Assistant
Leigh Ann Fierro, M.S. is a current Ph. D. student in the school Psychology in the Department of Education at Texas A&M University. She earned her Masters at the University of Texas, Tyler, in Clinical Neuropsychology where she trained in rural hospital, psychiatric hospital, and private practice settings.
 While at UT Tyler, she focused her studies on clinical assessments and developing measures for end of life care treatment preferences. Leigh Ann successfully led several research lab groups ranging in topics in investigating off-topic verbosity to literacy intervention for elementary students.
Her research interests generally lie in assessment validation which asks questions like "Are we measuring what we actually want to measure?" or "Is this data being interpreted and used appropriately in this setting?". In her free time Leigh Ann enjoys CrossFit, cooking, and upcycling furniture pieces.
---
NAHNDI KIRK-BRADLEY

, Graduate Teaching Assistant

Nahndi Kirk-Bradley is a current M.S. student in the School of Biological and Agricultural Engineering in the Department of Agriculture and Life Sciences and the Department of Engineering at Texas A&M University. Nahndi is a 2020 GEM Fellow. She earned her Bachelor's of Science degree at North Carolina Agricultural and Technical State University in Biological Engineering with a concentration in Bioprocess Engineering. While at NC A&T, she had the opportunity to intern with Land O'Lakes Inc. in the Business Optimization Department. She had the opportunity to study at Shanghai JiaoTong  University for three months where she immersed herself into the cultural and educational system, taking classes like Calculus III, Mechanical design and manufacturing, and Mandarin language. Her research interests include post-harvest treatment technologies with an emphasis on Atmospheric Cold Plasma (ACP).