Faculty
BEN ZOGHI, Master of Engineering Technical Management Director and Victor H. Thompson Professor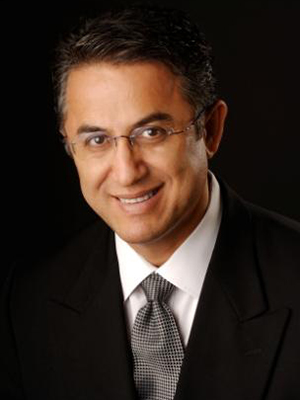 Dr. Ben Zoghi holds the Victor H. Thompson Endowed Chair Professorship in the Electronic Systems Engineering program and is director of the RFID/ Sensor Laboratory and the Master of Engineering Technical Management online program at Texas A&M University. His primary research interest is RFID/sensors for situational awareness and emotional intelligence for leadership development.
He has also served as the Leonard & Valerie Bruce Leadership Chair Professor, director of the Thomas and Joan Read Center, program coordinator in the Industrial Distribution Program, and associate department head for research at the Department of Engineering Technology and Industrial Distribution at Texas A&M.
A member of the Texas A&M faculty for 30 years, Zoghi has distinguished himself as a teacher, researcher, and administrator, and has been honored for his teaching excellence by the College of Engineering and The Association of Former Students at Texas A&M. He has been the author and co-author of nine books, over 100 journal and conference papers, and has secured more than two dozen industry-funded projects.
Zoghi believes that "We are each the common denominator in the success or failure of everything we do. The fastest, surest way to improve our outcomes is to improve ourselves." His passion is working with professionals by helping them develop their personal and professional leadership effectiveness by focusing on emotional intelligence (strengths, challenges, and opportunities) and expanding their leadership capacities for optimal success.
Zoghi earned his Ph.D. in bioengineering/electrical engineering from Texas A&M, his Master of Science in electrical engineering from The Ohio State University and his Bachelor of Science in electrical engineering from Seattle University. Having trained in emotional intelligence for leadership development at Case Western Reserve University, he is accredited by the Hay Group, one of the world's leaders in developing emotional intelligence competencies, and is also certified by Multi-Health Systems in the Emotional Quotient Inventory (EQ-i 2.0 and EQ 360) assessments.
---
CHAHRIAR ASSAD, Industry Professor
Watch: Professional Bio - Prof. Assad

Watch: Meet the Professor - Prof. Assad
Dr. Chahriar Assad Bakhtiari joined the Hughes Aircraft Company in the early 1990s. He is now a Chief Scientist in charge of all space qualifications for the Boeing Company where he has managed technical projects ranging from a few million to over $1B. He has been awarded a U.S. patent, holds multiple trade secrets and technical excellence awards, has a Six Sigma Black Belt, and is a Boeing Technical Fellow.

Dr. Assad was a Hughes MBA Executive Fellow to MIT where he received an additional master's from Sloan. He was also a Welch Foundation Pre-doctoral Scholar at Texas A&M University where he earned a Ph.D. in Atomic Physics. He has been an adjunct professor in the College of Business and Public Administration at CSUSB, a lecturer in the Dept. of Eng. and Tech. Management at UCLA Extension, and an Industry Professor at Texas A&M's Dept. of Eng. Tech, & Industrial Distribution. In his leisure time, he enjoys teaching, cooking, motorcycles, computer hardware, and software. He is married, has one child, and resides in Mar Vista, CA.
---
NOUSHIN BAYAT, Industry Professor
Dr. Noushin Bayat works as an executive coach and human capital thought leader with 15+ years of experience leading and managing complex change initiatives including large-scale digital transformation agile projects focused on partnering with senior leaders and collaborating with diverse stakeholders across technical, business, end user and functional teams on talent, leadership, engagement and team effectiveness solutions.
She is passionate about mental wellness in the workplace and supporting organizations to strengthen the agility of their people, culture and business processes to adapt and respond effectively to the constant, rapid and disruptive nature of change these days.
Bayat is the founder of Engaging Wisdom, Inc and serves as the Director of Digital Transformation for Executive Leadership Consulting. Her doctoral dissertation focused on how complex global systems impact not only leaders, but also operational and decision-making systems; and how coaching best practices need to adapt to support leaders to thrive within this web of complexity. Findings point to "presence" as a key factor in thriving through VUCA conditions.
Bayat holds a Doctorate in Organizational Leadership, a Master's in Spiritual Psychology, a Master of Public Health and a Bachelor of Science in Computer Science and Communication.
---
MICHAEL HANDY, Industry Professor

Watch: Professional Bio - Prof. Handy

Watch: Meet the Professor - Prof. Handy
Michael Handy is the Director of Global Manufacturing Engineering at National Instruments (NI), a leader in the development of high-performance automated test and measurement systems. He manages a multi-geographic team responsible for the development and production of systems used by engineers and scientists at the cutting edge of research, development, and manufacturing. He leads technical programs leveraging a multitude of technical disciplines including engineering, metrology, project management, and regulatory compliance. 
Michael earned a Bachelor of Science in Computer Engineering from The University of Oklahoma. He has over 20 years of industry experience in a number of different capacities. He joined NI as a software engineer developing multi-platform drivers and applications. He went on to lead the development of new product architectures for some of the largest and fastest-growing data acquisition product lines.
As a senior manager, Michael led the execution and launch of the company's first wireless test and automotive radar test systems. He has been responsible for defining project management processes used by the company to plan, execute, and release new products to market. In 2018, he received a company-wide award for Manager Excellence.
 
Michael serves on the industry advisory boards for Texas A&M's Interdisciplinary Engineering and Prairie View A&M's Electrical and Computer Engineering Departments. He also recently served a term on the board of directors for Black Star Co-Op Restaurant and Brewery. In his spare time, he enjoys cooking, traveling and renovating his vintage Craftsman home.
---
JASON HANNAM, Industry Professor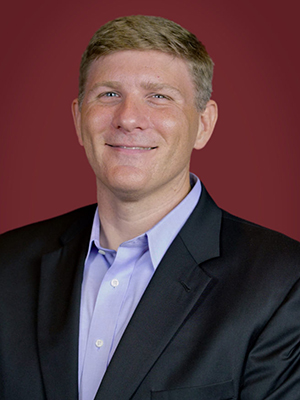 Jason Hannam is the Vice President of Product Development at SafeKick Americas and is responsible for the development of product lines, establishing commercial partnerships and ensuring project success.
Hannam's career history includes serving as the Director of Product Development for Impact Drilling Solutions, System Integrator for Omnia Technology, Design Engineer for Downhole Technologies and Design and Validation Engineer for Triconex.
Hannam holds a Master of Engineering Technical Management as well as a Bachelor of Science in Engineering Technology.
---
RYAN HOLT, Industry Professor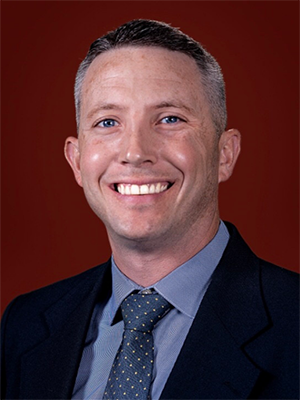 After serving in the United States Marine Corps as an infantryman and amphibious assault vehicle gunner and commander, Ryan enrolled in Lamar University in Beaumont, and was conferred a BS in Industrial Engineering Technology. Following the completion of his undergrad, he was accepted into the inaugural cohort of the METM program and graduated as a proud member of the Fighting Texas Aggie Class of 2020. Additionally, Ryan holds a third degree in Engineering Design Graphics (2D & 3D computer-aided design).

Ryan has 16 years' worth of experience in Design Engineering, Manufacturing Engineering, and Operations within the Oil and Gas and Electronic Manufacturing industries. Roles that he has operated in throughout his career have been Mechanical Designer, Manufacturing Engineer, Production Engineer, Production Supervisor, Senior Operations Manager, Senior Engineering Manager, and Manufacturing Engineering Manager. He is currently a Manufacturing Engineering Manager at Dover Precision Components, managing a high-speed team of Manufacturing Engineers, CNC Programmers, and Facilities personnel..
---
JOHN HUGHES, Industry Professor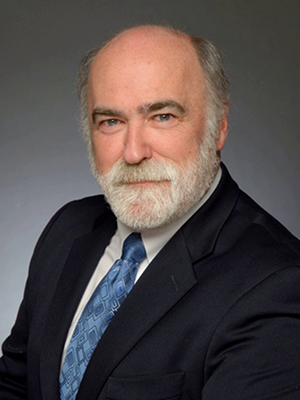 John Hughes has over 30 years' experience in corporate training with the last 20 focused on measurement and development of emotional intelligence skills for executives, managers and professional staff across a wide range of industries and professions.
Hughes is the President of E.I. Assessments where he designs and delivers leadership programs focused on emotional intelligence.
Hughes' career history includes serving as the Senior Internal Consultant & Director of Training & Development for The New York Times, Training Specialist & IAR for IBM and Director of Residence and Adjunct Professor of Psychology at Iona College.
Hughes holds a Master of Science in Counseling and a Bachelor of Arts in Psychology.
---
JORGE LEON, Allen Bradley Professor
Watch: Professional Bio - Prof. Leon

Watch: Meet the Professor - Prof. Leon
Dr. Jorge Leon holds a Ph.D. in industrial engineering from  Lehigh University. He is the Department of Engineering Technology and Industrial Distribution associate department head for graduate studies and directs the Strategic Operations Optimization and Planning Group at Texas A&M University. Previously he was the director of the manufacturing and mechanical engineering technology program and was plant manager for an appliance manufacturing company. His teaching and research interests are in the areas of operations optimization with specific consideration to solution robustness, partial information-sharing, rescheduling, and multiple optimization criteria.
He has worked extensively in the contexts of cyber-enabled manufacturing systems, scheduling, inventory and capacity management, and quality, with applications relevant to manufacturers, distributors and logistics providers in global value chains. His projects have been funded nationally and internationally by governmental, state and private organizations. Leon has received several awards and recognition for his work, including the Allen-Bradley Professorship, College of Engineering Dean Fellowship for International Programs, editor of two academic journals, board member of a research laboratory in Mexico, member of the ETAC-ABET accreditation commission, Halliburton Professorship and 3M Fellowship.
---
AHMED MAHMOUD, Industry Professor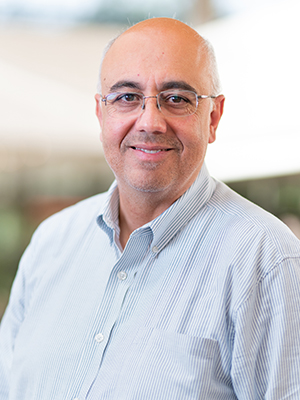 Ahmed Mahmoud, CIO, Global Manufacturing, Global Purchasing and Supply Chain (GPSC), Customer Care and Aftersales, and Workplace Safety, is responsible for transforming the organization into a highly insourced team with a focus on innovation to drive value into GM. He also serves as GM's Executive Champion for Texas A&M University. Mahmoud is a proven change agent at the senior executive level, with an innate talent for attracting high-performance management teams. He has more than 25 years leading teams in enterprise level information technology (IT).
Prior to joining General Motors in 2012, he served as Senior Vice President of Hewlett-Packard's hp.com, e-commerce and marketing organizations. Prior to HP, Mahmoud was Senior Vice President and Chief Information Officer of AMD, where he was responsible for managing the company's global technology strategy, assets and infrastructure to best meet internal needs and serve AMD's customers. Mahmoud spent many years at Dell Inc. where he served as Vice President of IT in Supply Chain, Manufacturing eCommerce and other roles. He also held various IT leadership positions at Eastman Kodak Company.
Ahmed Mahmoud is a recognized IT industry leader. He was named to Computerworld's "Premier 100 IT leaders" in 2009. He has delivered presentations at The Aspen Institute, Texas Civil Engineering Conference, and The University of Texas McCombs School of Business, hosted the National Association of Manufacturers, and been featured in The CEO Magazine, CIO Talk Network, Business Wire, Forbes and A&M's Texas Spirit magazine.
He earned both a bachelor's and master's degree in physics from Texas A&M University, and lives in Austin, Texas.
---
MARC MARINI, Industry Professor
Watch: Meet the Professor - Prof. Marini
Marc Marini is the vice president of research and development, RF Products at NI (formerly National Instruments). He has worked on the leading edge of engineering innovation for more than 30 years. He has served in multiple capacities within the industry, from research and development laboratories to the front lines of sales leadership.
In 1998, Marini joined NI, a global leader in providing hardware and software solutions for engineering, as a business development manager for the automated test industry. During his tenure in sales, Marini served as a primary resource for the development of production test and NI TestStand automated test software. Marini was soon promoted to the director of business development, where he successfully started the European business development organization for NI.
Marini transitioned to the NI research and development organization in 2003 and became responsible for the NI IMAQ vision, motion control, and switch product lines. He also served on the board of directors for the Automated Imaging Association in 2005. And from 2006 to 2009, Marini managed the post-acquisition integration of two companies and merged them into a single subsidiary. From 2009 to 2013 Marini managed the engineering support services group, which is responsible for world-wide test engineering, metrology, and regulatory compliance.
Marini currently manages product area supporting data acquisition, smart machine control, smart grid, test cell, and HIL applications.
Prior to joining NI, Marini held positions with other prominent companies, including DSC Communications, GenRad, and Motorola. He earned his Bachelor of Science in electrical engineering from Texas A&M University in 1987.
---
RUSTOM MODY, Industry Professor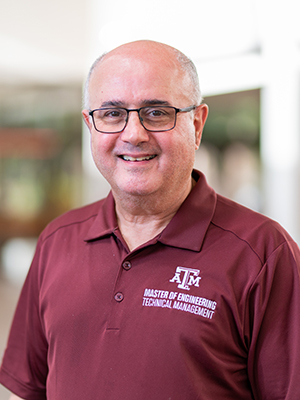 Watch: Professional Bio - Prof. Mody

Watch: Meet the Professor - Prof. Mody
Rustom Mody received a Master of Science degree in mechanical engineering from the University of Oklahoma and a Master of Business Administration degree in finance and marketing from the University of Houston. He is a Registered Professional Engineer in the state of Texas and holds 17 patents.
Mody is currently the Vice President of Technical Excellence at Baker Hughes, a GE Company. His dynamic leadership combined with his expertise in both engineering and business continue to bring him a successful, accomplished career.
He is an entrepreneurial-spirited, pioneering technologist with extensive executive-level experience identifying, qualifying, building consensus for and implementing enabling technologies and enterprise systems that facilitate business processes and strategic objectives.
His areas of expertise include strategic technology planning, budget development and cost control, product design and development, multi-generation technology roadmaps, contract negotiations, vendor management, Lean Six Sigma and IT governance.
---
AKHILA PRABHU, Industry Professor
Akhila Prabhu is the Director of System Program Management at Advanced Micro Devices [AMD] for all the desktop, laptop and workstation client systems engineering.

Prior to this, she was Associate Vice President at Mphasis, an engineering and IT services partner to enterprises across industries. She managed multi-geographic teams to provide engineering services & solutions in cutting-edge technologies. Akhila directed programs to develop enterprise system software for servers, storage, network, and interconnect options for the launch of new products and enhancements to existing products.

As a senior engineering executive, she is critical in leading research and development initiatives from concept to definition, architecture, development, validation, deployment, sustenance, and end-of-life phases.

Akhila has donned multiple hats as an engineering leader and business executive. She has provided hardware strategy, roadmap planning, and program management from concept through production, as well as account management overseeing a large portfolio of projects with full P&L accountability. She has been the recipient of several corporate awards, including the Exemplary Leader of the Year Award in 2021 and the CEO Award – Culture Champion in 2018.

Akhila holds a Master of Engineering Technical Management from Texas A&M University and a Bachelor of Engineering in Electronics and Communications from a University in India.

In her spare time, she loves learning Kathak – an Indian classical dance, enjoys cooking and practicing kickboxing.
---
DENISE PREUSSER, Industry Professor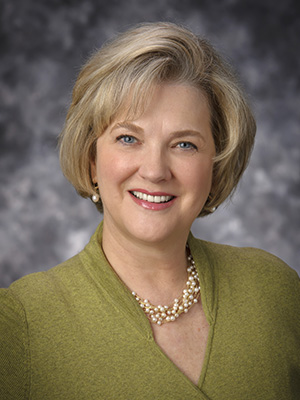 Dr. Denise Preusser has coached hundreds of individuals in organizations ranging from small family businesses to international corporations. She focuses on techniques that help her clients enhance leadership skills, build authentic relationships, and bring mindfulness into everyday interactions. Before starting Agler Consulting, she had the privilege of serving as a counselor for 21 years.

Dr. Preusser holds a Ph.D. in Organizational Systems and a Master's degree in Counseling and Human Development. Upon completing the Leadership through Emotional Intelligence training at Case Western Reserve University, Dr. Preusser became certified to administer the Emotional Competence Inventory (ECI). This tool provides a 360-degree review of competence in self-awareness, self-management, social awareness, and social management. To further support this work, she completed the Mindfulness for Professionals program through Duke University's Integrative Medicine Center and has pursued certifications in Add Heart Facilitation, Yoga, and Reiki.

Dr. Preusser currently teaches as an adjunct in Franciscan University's MBA program, Walsh University's MBA program, and the Master of Engineering Technical Management (METM) program at Texas A&M. She was formerly an adjunct professor at John Carroll University. Well-respected in her field, she was chosen to present five times at the Ohio Counseling Association annual meeting, twice at the American Counseling Association annual meeting and led a session for the Business Week CFO Conference. A lifelong learner, she believes man's humanity to man ultimately moves the world.
---
NELYMAR REYES, Industry Professor
Dr. Nelymar Reyes is a psychologist with more than 10 years of experience working in Mental Health and Education, serving in both the private and public sectors in Puerto Rico.
Dr. Reyes is the Founder and Director of Tangerine Therapy and Consulting Group, which provides Psychological, Educational, and Consulting services to the community. Her mission is to help others achieve their personal, and professional goals, by cultivating the best version of themselves, guiding them towards balance, authenticity, and fulfillment.
Her career history includes working in positions such as the Psychologist and Social Emotional Learning Specialist for Puerto Rico's top ranked private college preparatory school, the Quality Control Coordinator for the Island's Mental Health and Anti-Addiction Services Administration, and as an Adjunct Professor in Carlos Albizu University.
Reyes holds a Ph.D. in Psychology, specialized in Teaching, Consulting, and Research, a master's in science in Counseling Psychology, and a bachelor's in administration in both Management and Marketing. She also is certified as an Emotional Intelligence and Diversity trainer (EIDI), Nonviolent Crisis Intervention trainer (CPI), Executive Coach (London Image Institute), Implement trainer (Yoga4classrooms), Positive Discipline trainer, and Mindful Educator (Mindful Schools). In addition, she has been certified by Multi-Health Systems in the Emotional Quotient Inventory (EQ-i 2.0 and EQ 360) assessments.
---
F. MICHAEL SPEED, JR., Industry Professor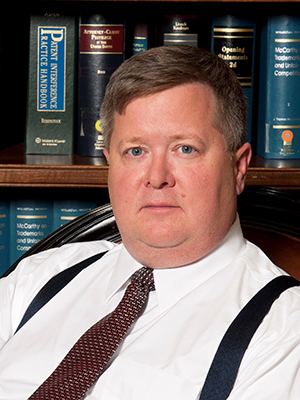 Watch: Professional Bio - Dr. Speed

Watch: Meet the Professor - Dr. Speed
Mike Speed received a Bachelor of Science degree in Industrial Engineering from Texas A&M University and Master of Science and Ph.D. degrees in Industrial Engineering from the University of Alabama in Huntsville. Mike received his Juris Doctorate degree from The Ohio State University College of Law. He has been admitted to practice law in Ohio, the Federal Circuit Court of Appeals, the Sixth Circuit Court of Appeals, the United States District Court for the Southern District of Ohio and Northern District of Ohio. He is also admitted to practice before the United States Patent and Trademark Office.
Mike's practice is focused on Intellectual Property litigation. He represents clients in Courts throughout the United States and internationally. He has extensive experience in all aspects of patent litigation including claim construction and Markman hearings as well as discovery related issues and taking matters to trial. Many of his cases have involved multiple patents and numerous claims in a variety of technical areas including the mechanical and material arts, telephony, financial transaction systems, and other computer related and software-based inventions. When appropriate, Mike has negotiated favorable settlements for clients and has secured licenses as a result of many of those settlements. In addition to patent litigation, Mike represents clients in trademark, service mark, copyright enforcement actions and defends clients accused of infringement.
Prior to his career in law, Mike was employed as a Manufacturing Engineer for the U.S. Air Force and a Professor of Statistics at Texas A&M University. He has published and presented several technical and legal articles, including some related to experimental design and the use of quantitative analysis in litigation.
---
LISA SPENCE, Industry Professor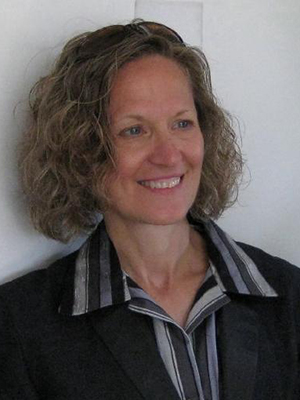 Lisa Spence received a BS in Chemical Engineering from Arizona State University, and began work in the nuclear and then petrochemical industries, where she managed projects upgrading operating units from analog to digital instrumentation and control.  She transitioned to NASA and began a 32 year career which included assignments as a Space Shuttle instructor, training systems and curriculum development lead for the International Space Station, science program training coordinator for the Shuttle-Mir program in Star City, Russia, training liaison to multiple international partner agencies, integration engineer for EVA training and development at the Neutral Buoyancy lab, and systems and operations integration engineer in the Constellation Program.  Her most recent role was as the Deputy Element Manager for Flight Analogs with NASA's Human Research Program at the Johnson Space Center, providing project leadership and management of multi-million dollar projects for human research conducted in a variety of spaceflight analog facilities. In this capacity, she managed the execution of simulated missions in the Human Exploration Research Analog at the Johnson Space Center, bed rest studies in Cologne, Germany, long duration isolation simulations in Moscow, Russia, and implementation of NASA human research conducted in the National Science Foundation stations in Antarctica. 
Lisa also holds Master's degrees in Computer Systems Design, Public Administration, Biological Sciences (all from University of Houston – Clear Lake), and Communication and Leadership (Gonzaga University); she is a PhD Candidate in Leadership Studies from Gonzaga University. 
In her spare time, Lisa serves as the Regional Coordinator for the Texas MATE ROV underwater robotics competition; is on the pastoral council at her church; enjoys sewing; and is called "mom" by her rescued Great Dane. She has completed 97 full marathons, including one in every state in the US and on 6 continents.  Her goal is to complete 100 full marathons, including one on each continent, before hanging up her running shoes.
---
STEPHEN THOMPSON, Industry Professor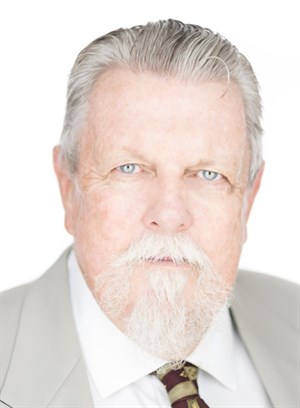 Watch: Professional Bio - Dr. Thompson

Watch: Meet the Professor - Dr. Thompson
Dr. Stephen Thompson holds a  Ph.D. in chemistry from the University of Dundee, Scotland. Thompson has 30 years' industry experience, with a focus on technology, processes, operational methods and quality associated with electronics, procurement, and distribution. He is a veteran industry professional with expertise in semiconductor processes, equipment fabrication, operations, supplier management, and quality. Thompson has a proven record of driving world-class performance for global operations, quality and products through immediate improvement actions, defect prevention,  model-based decision making and organizational commitment to performance management systems. He is an excellent team builder, analyst and problem solver, and an expert in implementing solutions in large, complex and time-critical organizations.
Thompson's corporate career includes senior management experience in Europe, Asia, and North America. Thompson has lived in the United States, Denmark, Switzerland, and the United Kingdom, and traveled extensively throughout Europe and Asia.
---
SCOTT TINGEY, Industry Professor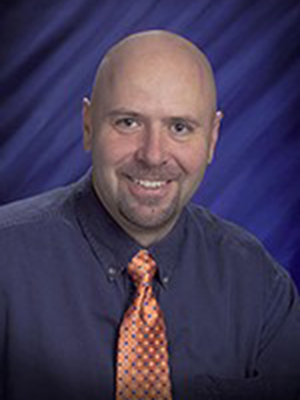 Watch: Professional Bio - Prof. Tingey

Watch: Meet the Professor - Prof. Tingey
Scott Tingey is an Operations Executive with broad-based expertise in Laboratory Operations, Human Resources and Project Management.
Scott is the Chief Operating Officer for facilities and operations at Los Alamos National Laboratory where he leads operational aspects, budget and risk management. Previously he has served in various executive positions at Pacific Northwest National Laboratory and the National Biodefense Analysis and Countermeasure Center. Scott has worked to bring operational discipline, human performance and outcome-focused strategies together in his 30 years serving the Department of Energy and the Department of Homeland Security.
He holds a Master of Business Administration and a Bachelor of Arts in Business Administration.
---
XIAOMIN YANG, Industry Professor
Dr. Xiaomin Yang, technology portfolio manager of Saudi Aramco, oversees portfolio governance and decision-making processes to maximize the value of the Company's technology investment, minimize risk, and align R&D priorities with business needs.
As an industry professor of the  Master of Engineering Technical Management program, Dr. Yang focuses on helping organizations improve the quality of their business decisions by educating new generation talents to implement cohesive governance, structure and tools.
Xiaomin's expertise centers around developing systematic decision-making processes that integrate computer data analysis, human intuitive judgement and business strategy into technology management. 
With combined 20 years of experience in world-class energy companies, Saudi Aramco and BP, as well as academic institutes, Dr. Yang brings advanced decision-making principles into practice, which leads to transparent, accountable and communicable investment decisions to shape the future of the energy industry. 
Following his passion of technology commercialization, Xiaomin has created $60 million of value by transforming innovations into new business opportunities 
Xiaomin Yang received a Ph.D. in chemical engineering from Purdue University and a Master of Business Administration from the University of California at Berkeley. He holds three patents and has authored 27 peer-reviewed journal articles and conference proceedings.
---
Staff
LESLIE EHLERS, Assistant Director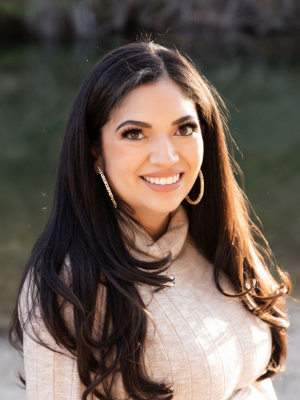 Leslie Ehlers received a Bachelor of Business Administration degree in Management from Texas A&M University and an MBA from Texas A&M University-Commerce.
Ehlers has 12 years of experience working for the Texas A&M University System. Her expertise in project management, communications, marketing and data analytics is bolstered by a strong work ethic and commitment to excellence.
---
WEI LU, Assistant Director of Curriculum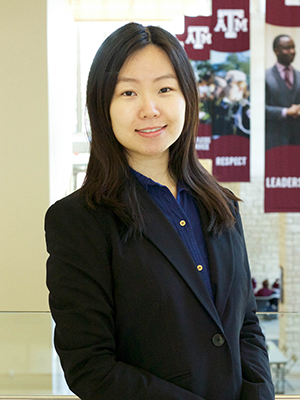 Dr. Wei Lu is the Assistant Director of Curriculum in the Department of Engineering Technology & Industrial Distribution at Texas A&M University.
Her research focuses on Higher Education, instructional design, community engagement & service-learning, eLearning & distance learning technology, K-12 (STEM) Education, Communications, Marketing, and Social Economics. She has been involved in several projects that collaborate with non-profit organizations like Central Texas Food Bank, Houston Food Bank, and local food pantries.
She is part of the Master of Engineering Technical Management program staff helping with coursework and curriculum development.
---
Yuexin Liu, Postdoctoral Research Associate 
Dr. Yuexin Liu received her Ph.D. in Mathematical Sciences from the New Jersey Institute of Technology (NJIT) under the supervision of Prof. Yuan-Nan Young and Prof. On Shun Pak in 2022. Her research interests include machine learning, artificial intelligence, reinforcement learning and deep neural networks, with applications in fluid mechanics, AI-powered swimmers, and low-Reynolds-number locomotory. Her work has been published in several journals (e.g., Physics of Fluids, Communication Physics). She has served as a reviewer for Physics of Fluids.
---
LEIGH ANN FIERRO, Ph.D. Graduate Teaching Assistant
Leigh Ann Fierro, M.S. is a current Ph. D. student in the school Psychology in the Department of Education at Texas A&M University. She earned her Masters at the University of Texas, Tyler, in Clinical Neuropsychology where she trained in rural hospital, psychiatric hospital, and private practice settings.
While at UT Tyler, she focused her studies on clinical assessments and developing measures for end of life care treatment preferences. Leigh Ann successfully led several research lab groups ranging in topics in investigating off-topic verbosity to literacy intervention for elementary students.
Her research interests generally lie in assessment validation which asks questions like "Are we measuring what we actually want to measure?" or "Is this data being interpreted and used appropriately in this setting?". In her free time Leigh Ann enjoys CrossFit, cooking, and upcycling furniture pieces.
---
Michelle Rigsby, Ph.D. Graduate Teaching Assistant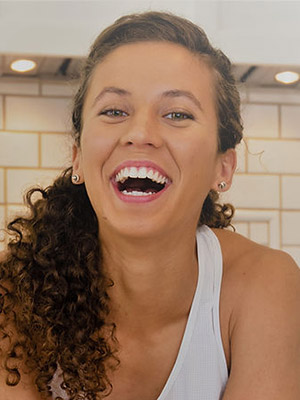 Michelle Rigsby, a current PhD student in the Department of Nutrition at Texas A&M University, is passionate about supporting a vibrant, healthy lifestyle with nutrition, exercise, and mindfulness. Having earned her Bachelor's in Kinesiology with an emphasis in Motor Behavior at Texas A&M University, Michelle is an equipped, certified personal trainer with nutrition coach and health coach training and experience in both a physical therapy clinic setting as well as her own private practice HIVE WELLNESS.
Her research focus involves elevating health and quality of life while modifying body composition by leveraging the power of emotional intelligence and balanced eating. Further examination of how to help stabilize disordered eating and promote dietary and life satisfaction is of interest to create a sustainable approach to holistic health.
---
JACOB GONZALES, Graduate Research Assistant – Business Development
Jacob Gonzales is the Business Development Coordinator for the Master of Engineering Technical Management program.
Jacob, Fightin' Texas Aggie - class of '17, received his Bachelor of Science in Electronic Systems Engineering Technology. After his time in undergrad, Gonzales pursued vocational ministry, then transitioned to sales. For years, Gonzales served as a Regional Sales Manager that helped to advance multi-million dollar deals at an Austin based fintech company, Q2.
Jacob then returned to Texas A&M to further his education. In May of '23, Gonzales will graduate with his second degree from Texas A&M, receiving his Master of Science in Engineering Technology.
---