2019 Residency Week Speakers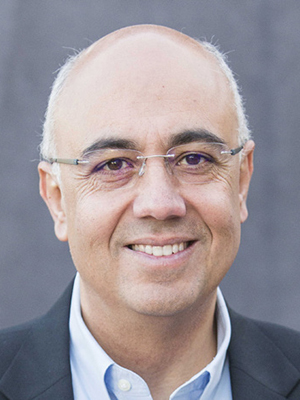 MR. AHMED MAHMOUD
"Leadership in Technology"
Chief Information Officer, Global Manufacturing and Supply Chain
General Motors
Ahmed Mahmoud, CIO, Global Manufacturing, Global Purchasing and Supply Chain (GPSC), Customer Care and Aftersales, and Workplace Safety, is responsible for transforming the organization into a highly insourced team with a focus on innovation to drive value into GM. He also serves as GM's Executive Champion for Texas A&M University. Mahmoud is a proven change agent at the senior executive level, with an innate talent for attracting high-performance management teams. He has more than 25 years leading teams in enterprise level information technology (IT).
Prior to joining General Motors in 2012, he served as Senior Vice President of Hewlett-Packard's hp.com, e-commerce and marketing organizations. Prior to HP, Mahmoud was Senior Vice President and Chief Information Officer of AMD, where he was responsible for managing the company's global technology strategy, assets and infrastructure to best meet internal needs and serve AMD's customers. Mahmoud spent many years at Dell Inc. where he served as Vice President of IT in Supply Chain, Manufacturing eCommerce and other roles. He also held various IT leadership positions at Eastman Kodak Company.
Ahmed Mahmoud is a recognized IT industry leader. He was named to Computerworld's "Premier 100 IT leaders" in 2009. He has delivered presentations at The Aspen Institute, Texas Civil Engineering Conference, and The University of Texas McCombs School of Business, hosted the National Association of Manufacturers, and been featured in The CEO Magazine, CIO Talk Network, Business Wire, Forbes and A&M's Texas Spirit magazine.
He earned both a bachelor's and master's degree in physics from Texas A&M University, and lives in Austin, Texas.
---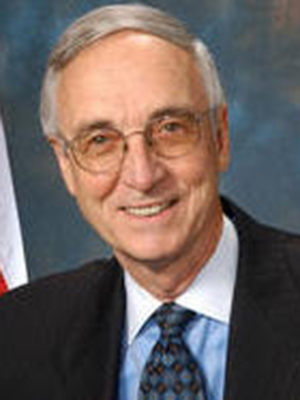 MR. GORDON ENGLAND
"Leadership & Ethics"
Former Secretary of Navy
Former President of General Dynamics
Gordon England served as the 29th Deputy Secretary of Defense from January 2006 to February 2009. He previously served as the 72nd and 73rd Secretary of the Navy and as the first Deputy Secretary of the Department of Homeland Security.
Prior to joining the administration of President George W. Bush, Mr. England served as President of the General Dynamics Fort Worth Aircraft Company (later Lockheed), President of the General Dynamics Land Systems Company and as corporate Executive Vice President of General Dynamics Information Systems and Technology Sector, Ground Combat Systems Sector and the International Sector. His business career spanned over 40 years as an engineer and senior executive.
He is currently the National Academy of Engineering Chair.
Mr. England has served in a variety of civic, charitable and government organizations, including serving as a city councilman; Vice Chair, national Board of Goodwill, International; the USO's Board of Governors; the Defense Science Board; the Board of Visitors at Texas Christian University; and many others. 
---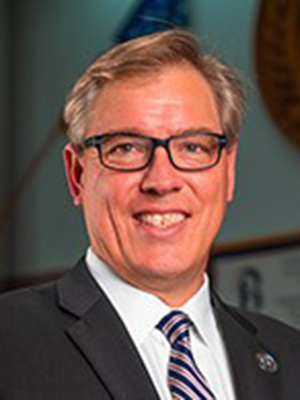 MR. ANDREW NELSON
"Servant Leadership"
Mayor of Bryan, Texas
CEO and Co-Founder of Lisam America
Mayor Nelson has managed large budgets, created private sector jobs, and met a payroll. Mayor Nelson has served as a mentor to veterans at the May's Business School Entrepreneur Veteran Boot Camp and is a guest speaker at May's Business School and the College of Engineering. A member of the Aggie Class of 1992, he graduated Cum Laude with a Bachelor of Science in Mechanical Engineering and studied abroad at King's College, University of London.
Mayor Nelson has served on the Bryan Business Council, on the board of the Research Valley Innovation Center and as a member of the Comprehensive Plan Advisory Committee for the City of Bryan. In addition, Mayor Nelson has been active in a number of charitable and civic causes throughout our community. He serves on the Board of Directors of the Rotary Club of Bryan; is a Founding Trustee and Officer of Brazos Valley Cares, which provides grants and emergency funds to meet local needs of veterans and their families; and raises funds for the Warrior and Family Support Center at Brooke Army Medical Center.
Mayor Nelson has lived in the Brazos Valley most of his life, moving to Bryan to raise his family and build his business. The Mayor and his family are supporters of Boy Scouts of America, Girl Scouts of America, Habitat for Humanity, The Children's Museum, The Community Foundation, the Queen Theatre, Hospice Brazos Valley, the Salvation Army, the Hispanic Forum, Bubba Moore Memorial, OPAS and the Brazos Valley Symphony Orchestra.
---
MR. GEORGE ANDERSON
"Leadership & Executive Coaching"
Managing Partner
Anderson & Anderson
George Anderson, MSW, LCSW, BCD, a pioneer in Emotional Intelligence (EQ) Coaching, is the founder of Anderson & Anderson and creator of the first Anger Management and Emotional Intelligence curriculum recognized by the California Superior Court System. He is a Board Certified Diplomate in Psychotherapy and a fellow in the American Orthopsychiatric Association. Recognized for his work in leadership development, George has been featured in The Wall Street Journal, Washington Post, The New York Times, and the cover of the Los Angeles Times Magazine in 2005. He received Post Graduate training in Child and Adolescent Psychotherapy from the Harvard University School of Medicine and previously taught in the UCLA Neuropsychiatric Institute.
---

DR. JENNIFER REYES
"Leadership & Diversity/Inclusion"
Director for Assessment and Diversity Initiatives
Texas A&M University – Office for Diversity 
Dr. Jennifer McGee Reyes is the Director for Assessment and Diversity Initiatives in Texas A&M University's Office for Diversity. Dr. Reyes' key responsibility is working with campus leaders to develop, implement, and assess diversity and inclusion strategies on campus. Furthermore, she provides leadership for the collaboration and integration of diversity and inclusion initiatives across the university. In addition to her expertise in measurement, assessment, and data analyses, Dr. Reyes brings experience and training in difficult dialogues, counseling, and problem-solving to her work in the Office for Diversity. Additionally, she is active in professional organizations such as the National Association of Diversity Officers in Higher Education (NADOHE), the National Conference on Race and Ethnicity (NCORE), and the American Educational Research Association (AERA). Finally, most importantly, Jennifer is a proud former student, Class of 2010, an enthusiastic member of the Aggie Women Network, Texas A&M's Women's Administrators Network, and a Century Club member.
---
2018 Residency Week Speakers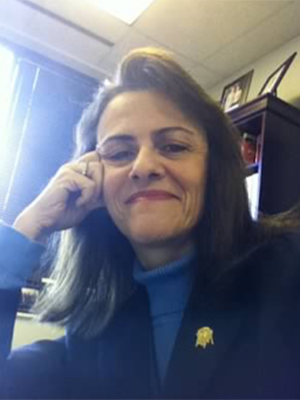 DR. ELSA A. MURANO
Director
Borlaug Institute for International Agriculture
Professor and President Emerita
Texas A&M University
A graduate of Florida International University in Biological Sciences, Dr. Murano received an M.S. in Anaerobic Microbiology and a Ph.D. in Food Science & Technology from Virginia Tech.  She began her career as an Assistant Professor in food microbiology at Iowa State University in 1990, where she conducted research in food safety.
In 1995, she joined the faculty at Texas A&M University as Associate Professor, leading the university's Center for Food Safety as Director.  In 2001, Professor Murano was appointed by President George W. Bush to serve as Undersecretary for Food Safety at the Department of Agriculture, the highest-ranking food safety official in the U.S. government.
In 2005, Dr. Murano returned to Texas A&M, where she was appointed Dean and Vice Chancellor of Agriculture and Life Sciences by President Robert Gates.  During her tenure, she reversed the declining enrollment in the College, secured significant funding from the state and from private industry for the program, and rebranded the agencies to better reflect the important role of agriculture as well as the life sciences.  In 2008, Dr. Murano became the first woman and first Hispanic president of Texas A&M University.  Her initiatives resulted in a significant increase in state funding, remodeling of the Memorial Student Center and Military Walk, and construction of the Agriculture and Life Sciences building complex.   
Dr. Murano serves on the Board of Directors of Hormel Foods Corporation, a position she has held since 2006, where she has been a member of the Audit and Governance committees.  She also is a member of the Food Safety Advisory Committee for Ecolab, is a member of the Board of Directors for Food Safety Net Services, and serves as Vice Chairman of the Board of Directors for the International Livestock Research Institute (ILRI), the premier organization for livestock research in the world.
---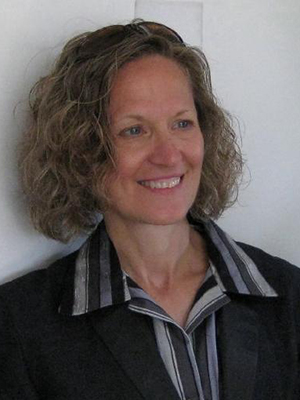 MS. LISA SPENCE
METM Industry Professor
Texas A&M University
Lisa Spence received a BS in Chemical Engineering from Arizona State University, and began work in the nuclear and then petrochemical industries, where she managed projects upgrading operating units from analog to digital instrumentation and control.  She transitioned to NASA and began a 32 year career which included assignments as a Space Shuttle instructor, training systems and curriculum development lead for the International Space Station, science program training coordinator for the Shuttle-Mir program in Star City, Russia, training liaison to multiple international partner agencies, integration engineer for EVA training and development at the Neutral Buoyancy lab, and systems and operations integration engineer in the Constellation Program.  Her most recent role was as the Deputy Element Manager for Flight Analogs with NASA's Human Research Program at the Johnson Space Center, providing project leadership and management of multi-million dollar projects for human research conducted in a variety of spaceflight analog facilities. In this capacity, she managed the execution of simulated missions in the Human Exploration Research Analog at the Johnson Space Center, bed rest studies in Cologne, Germany, long duration isolation simulations in Moscow, Russia, and implementation of NASA human research conducted in the National Science Foundation stations in Antarctica. 
Lisa also holds Master's degrees in Computer Systems Design, Public Administration, Biological Sciences (all from University of Houston – Clear Lake), and Communication and Leadership (Gonzaga University); she is a PhD Candidate in Leadership Studies from Gonzaga University. 
In her spare time, Lisa serves as the Regional Coordinator for the Texas MATE ROV underwater robotics competition; is on the pastoral council at her church; enjoys sewing; and is called "mom" by her rescued Great Dane.  She has completed 97 full marathons, including one in every state in the US and on 6 continents.  Her goal is to complete 100 full marathons, including one on each continent, before hanging up her running shoes.
---
COL. JAMES BRIGHT
Deputy Director
Texas A&M University System
U.S. Marine Corps Colonel and accomplished leader with 30 years of proven success in progressive executive level responsibilities that include strategic and operational planning, leadership development, personnel & program management, team building and ethical decision making.
---
MR. PAUL HILL
Flight Director
NASA Lyndon B. Johnson Space Center
Paul Hill was the Director of Mission Operations at the NASA Lyndon B. Johnson Space Center in Houston, Texas. He was formerly a Flight Director in the Mission Control Center for Space Shuttle and International Space Station missions under the call sign "Atlas".
---