Professor, Petroleum Engineering
Baker Hughes Endowed Chair
Assistant Department Head, Staff Administration, Petroleum Engineering
Director, Online Learning, Petroleum Engineering
Affiliated Faculty, Chemical Engineering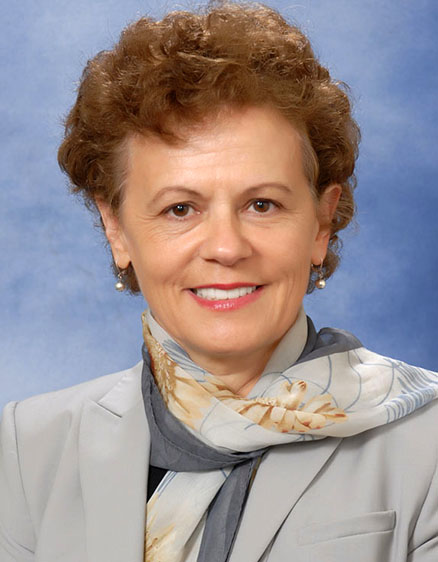 Educational Background
Ph.D., Chemical Engineering, Texas A&M University - 1987
M.S., Chemical Engineering, Universidad Nacional de Salta Argentina - 1983
B.S., Chemical Engineer, Universidad Nacional de Salta Argentina - 1979
Research Interests
Integration of capillary pressure and thermodynamics to evaluate properties of confined reservoir fluids
Reservoir simulation of near-critical fluids, hydrocarbon characterization methods, and simplified methods to model gravitational gradients in compositional reservoir simulation
Equations of state (EOS) for multiphase equilibria. Liquid-liquid-vapor equilibrium in steam flooding processes and solid-liquid-gas equilibria in asphaltene and wax precipitation
Enhanced oil recovery: thermodynamics and transport phenomena applied to chemical, miscible, and thermal recovery processes
Analytical and numerical modeling of CO2 storage and capture
Multiphase flow, flow assurance and leak detection methods
Certifications & Memberships
Distinguished Member, Society of Petroleum Engineers - 2013
Member, American Institute of Chemical Engineers
Member, Society of Petroleum Engineers
Member, Omega Chi Epsilon Honor Society of Chemical Engineers
Awards & Honors
Charles Crawford Distinguished Service Award, Texas A&M University - 2006, 2012-2013
Faculty Fellow, Texas A&M Engineering Experiment Station - 2004-2005
Assessing Technology in Teaching Award, Office of Distance Education - 2004
Selected Publications
Ariwibowo, R. and Barrufet, M.A. 2017. Mechanistic Decline Curves for Gas-Condensate Reservoirs: Model Development. Paper presented at the SPE Latin America and Caribbean Petroleum Engineering Conference, Buenos Aires, Argentina, 18-19 May.
Tovar, F.D., Barrufet, M.A. and Schechter, D.S. 2017. Non-Destructive Measurement of Porosity, Compressibility and Gas Sorption in Core Plugs from the Wolfcamp Shale. Society of Petroleum Engineers SPE-185604-MS
Alfi, M., An, C., Cao, Y., Yan, B., Barrufet, M.A. and Killough, J.E. 2017. Pore Size Variability and Sieving Effect in Liquid Shale—A Multiple Permeability Approach and Eagle Ford Case Study. SPE Reservoir Simulation Conference, Montgomery, Texas, USA, 20-22 February.
Rahnema, H., Barrufet, M., Mamora, D.D. 2017. Combustion assisted gravity drainage–Experimental and simulation results of a promising in-situ combustion technology to recover extra-heavy oil. Journal of Petroleum Science and Engineering, Elsevier. January 2017.
Stimpson, B.C. and Barrufet, M.A. 2016. Effects of Confined Space on Production from Tight Reservoirs. Paper SPE 181686 presented at the SPE Annual Technical Conference and Exhibition, Dubai, UAE, 26-28 September.