Assistant Professor
Douglas Von Gonten Faculty Fellow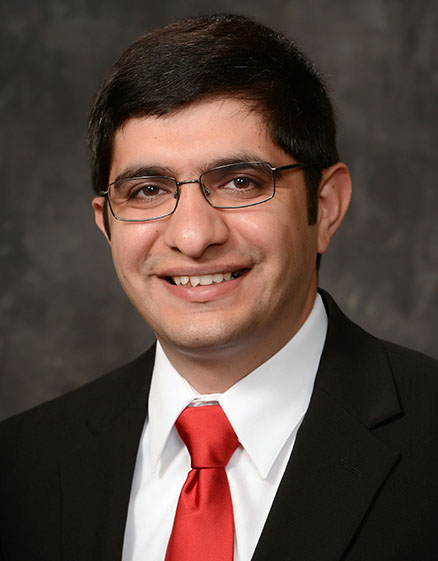 Educational Background
Doctor of Philosophy, petroleum engineering, Imperial College - 2006
Bachelor of Science, civil engineering, Sharif University of Technology - 2002
Research Interests
Compositional modeling of multiphase/multicomponent fluid flow in porous media
Enhanced oil recovery and sequestration
Phase behavior of reservoir fluids
Modeling asphaltene precipitation in porous media
Shale gas and oil recovery
Selected Publications
Luo, S., Nasrabadi, H. and Lutkenhaus, J. L. 2016. Effect of Confinement on the Bubble Points of Hydrocarbons in Nanoporous Media. AIChE Journal (in press).
Nasrabadi, H., Moortgat, J., Firoozabadi, A. 2016. A New Three-Phase Multicomponent Compositional Model for Asphaltene Precipitation during CO2 Injection Using CPA-EOS. Energy & Fuels (in press).
Lyons, J., Nasrabadi, H., and Nasr-El-Din, H.A. 2016. A Novel Pore-Scale Thermal Fracture Acidizing Model with Heterogeneous Rock Properties. SPE Journal 21(1): 280-292.
Lyons, J., and Nasrabadi, H. 2013. Well Placement Optimization under Time-Dependent uncertainty using an Ensemble Kalman Filter and Genetic Algorithm Techniques. Journal of Petroleum Science and Engineering 109: 70-79.
Sayed, M.A., Nasr-El-Din, H.A., and Nasrabadi H. 2013. Reaction of Emulsified Acids with Dolomite. Journal of Canadian Petroleum Technology 52(3): 164-175.