Just before Spring Break, students in Dr. Sam Villareal's two sections of ENGR 112 freshman engineering at Texas A&M University demonstrated their projects and excitement during an in-class robot competition.
Villareal, senior lecturer in the Department of Electrical and Computer Engineering, conducted a unique class project made possible through the support and cooperation of the freshman engineering program, Texas Instruments (TI) and the Mobile Integrated Systems Laboratory (MISL) within the Department of Engineering Technology & Industrial Distribution's Electronics Systems Engineering Technology Program (ESET).
"The purpose of the class project is to implement the design, fabrication and validation of a multidisciplinary system of systems by teams," said Villareal. "In this way, students experience the fun aspects of engineering while meeting common ENGR 112 learning outcomes."
Working in four-person teams where each student accepted the leadership responsibility for different subsystems, including mechanical, power, control and communications, over 90 percent of the teams successfully fabricated and integrated their raw materials into the system known as the Digital Systems Teaching and Research (DSTR,  pronounced "Disaster") Robot.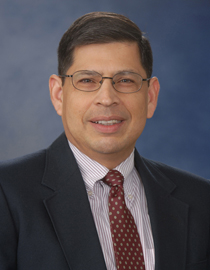 The teams conducted their first system demo by racing in simple laps (first round) and "figure 8" routes (second and third rounds). Using non-optimized control software, these functional demonstrations represented the first-stage of the students' experience of an engineering system of systems.
DSTR Robots, with names like Blue Haboob, ACE, DJ-DSTR and Shinigami, attempted to outmaneuver their competitors and win the competition. Teams competed in heats of three robots, which created lots of fun and excitement in determining the best of the best when it came to functional operation of the student systems. Cathy Wicks, TI manager of university relations, was on hand to award prizes to the top three teams in both classes.
Although the teams were provided a non-optimized version of the DSTR control program for this first demo/competition, the crowning moment may have been during the third round of competition in the afternoon class.
"Team 12--Megan Ostrander, Joshua Costa, Brett Houston and Ian Cichy--developed their own Energia code and begged to use it in the competition," said Villareal. "I permitted this only after they passed through the first and second rounds of competition using the standard 'non-optimized' code."
"It's rewarding to see first year engineering students excited to engage the technology. The class was stunned by how fast their robot moved and how it was able to spin-in-place," added Wicks. 
"Not bad for a team of freshmen in undeclared majors," Villareal said. "After only eight weeks of working together to create a system of systems, this team finished their own optimized code in just 48 hours." 
The DSTR's four-wheeled, articulated suspension platform was designed by former MISL student Herbert Baumgartner '09. The TI-based Launchpad embedded hardware/software and the Android/IOS app were developed by former MISL student, Vince Rodriguez '16. Current ESET-MISL students Alexis Crandall '17 and Colby Ryan '14 have continued the development of DSTR and are providing educational and construction support for Villareal in his two sections. TI has funded previous MSIL projects and is funding and providing technical support for both of Villareal's current ENGR 112 sections.
 Villareal has even more motivating and experiential learning for his freshman engineering students. For example, during the first stage of the project development, students collected data via USB-connected TI microcontrollers and analyzed these data using Matlab. Students will next collect data wirelessly from their own mobile platforms to investigate static properties, dynamic forces, energy conservation and power efficiency. In this second stage of the project, students will not only analyze their own data using Matlab, but will also perform comparative analysis of their own systems with other teams' systems in their class.
Because of Villareal's efforts, from initial measurements and use of hand and power tools at the Engineering Innovation Center, the students are learning by direct, hands-on experience that engineering is an exciting and demanding, yet rewarding and satisfying career.