ETID undergraduates majoring in MMET, MXET, or ESET have the option to apply for the MSET Fast Track 4+1 option. Students approved for the fast track option can take up to 9 credit hours of graduate coursework during their undergraduate degree, shortening their time to degree for the Master of Science in Engineering Technology. Admission to the Fast Track program does not guarantee admission to the full graduate program.
Students should apply to the Fast Track program during the second semester of their junior year, or in their third to last semester.
Deadlines:
Fall: August 1st
Spring: November 25th
Students admitted to the Fast Track program will apply to the graduate program for full admission during their final undergraduate semester. See the Master of Science in Engineering Technology page for more information about this application process.
Fast Track Course Options
Fast Track students can take "stacked" courses and receive credit for both the graduate course and the undergraduate equivalent. Students taking "stacked" courses for graduate and undergraduate credit are required to meet any standards set by the instructor to receive undergraduate credit by exam. "Stacked" courses are:
ESET 453 / ENTC 653
ESET 462 / ENTC 662
MMET 463 / ENTC 663
MXET 400/600
ESET 415/615
*Note: ENTC 612 is not a stacked course, but MMET fast track students can register in it and get credit by exam for MMET 412.
Courses that do not have an undergraduate equivalent can only count toward the graduate degree and cannot be used as undergraduate elective credit.
See an undergraduate advisor to select your Fast Track courses.
Requirements
3.0 or higher GPA
Must be within 30 credit hours of graduation
Cover letter stating your career goals and intention to join the graduate program.
Letter of support from ETID Faculty
Unofficial Transcript
Meet with ETID undergraduate advisor
Degree Plan with intended "stacked" or other courses listed
Apply Now
---
Academic Advisor III, Engineering Technology & Industrial Distribution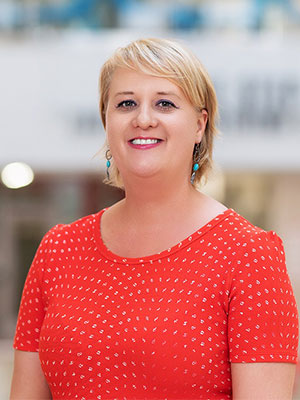 Director of Academic Services
Advising Coordinator, Engineering Technology & Industrial Distribution
Academic Advisor II, Engineering Technology & Industrial Distribution