Creating Industry Leaders
The Master of Engineering (M.Eng.) program in biomedical engineering offers a flexible bioinnovation-based curriculum that equips students for success in the medical device industry. Graduates of the program are ready to contribute to the commercial success of a company and pursue management-level leadership roles.
Curriculum
The M.Eng. curriculum is designed to create engineering leaders through a combination of coursework and a comprehensive immersion experience in industry or in the clinical setting. Each student is paired with an advisor to develop a tailored training toward different aspects of the biomedical product life cycle. Student concurrently pursue certification in various topics, such as quality engineering for regulated medical technologies, project management or entrepreneurship.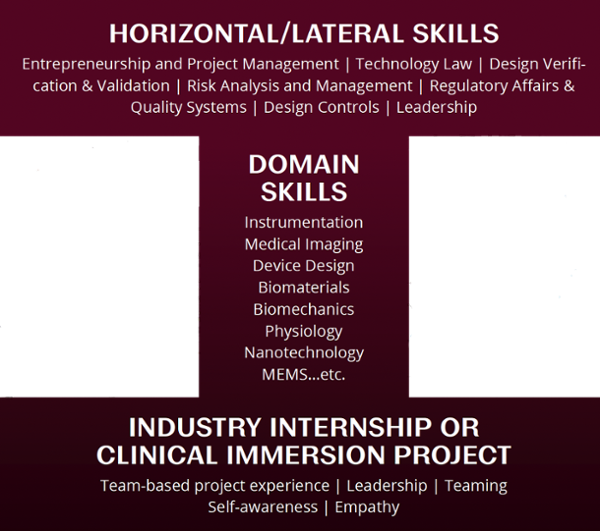 Immersion Experience
The M.Eng. program includes a required immersion experience. Students prepare for these experiences through coursework and apply for positions in the track of their choice. The immersion experience is traditionally completed in the summer semester, although longer-term experiences are also available.
Track A – Industry Immersion
The industry internship involves deep immersion in the process of medical device design, manufacturing and/or testing. Students have completed internships with small start-up companies such as CardioQuip and Biotex, incubators like Fannin Innovation Studios, and major medical device companies such as Medtronic, Alcon and Abbott.
Track B – Translational Immersion
This track is designed for students interested in productization and testing of early-stage medical technologies to establish the technological feasibility and market validation prior to startup venture formation. Students work on developing product prototypes and test beds and receive real-world experience in developing the technical and commercialization pathways for new medical devices and products.
Track C – Clinical Immersion
Students in this track will be trained in methods used to discover clinical problems, identify unmet needs and engage in design, development and verification testing of medical devices while participating in immersion experiences with the program's established clinical partners. Students will apply several design and invention skills toward a provisional patent application while following FDA quality systems regulations.
Dual Degree Program
Students in the M.Eng. program may also pursue a dual degree that includes a Master of Business Administration (MBA) with the Mays Business School at Texas A&M.
This program allows students to complete both degrees in approximately two and a half years. The combined degrees prepare students for leadership roles in areas of biomedical engineering and business with specific MBA training in leadership, management, human resources, team-building, communications, marketing, finance, accounting, strategy and technology.
Testimonials
"Obtaining a master of engineering in biomedical engineering at Texas A&M gave me the skills needed to apply technical concepts to design and develop medical devices. The fabrication and prototyping methods, device development strategies, and modeling and simulation techniques that I learned have all had a strong impact on my career within industry."
Liana Polikaitis, M.Eng. '19, R&D Engineer II, Medtronic
"What started as a trial internship has turned into an employment pipeline for CardioQuip. The Texas A&M BME MEng program undoubtedly produces high-caliber engineers who contribute right out of the gate, but it is their leadership that distinguishes them in our organization. Their technical knowledge paired with a willingness to lead in new endeavors has transformed our ability to scale."
Doug Platt, CEO, CardioQuip
Professor, Biomedical Engineering
Stewart & Stevenson Professor II
Director, Bioinnovation Master's of Engineering Program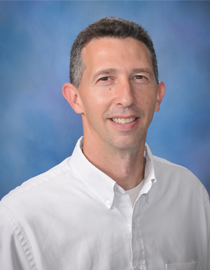 Professor of Practice, Biomedical Engineering
Academic Advisor III
Graduate Advisor