The Texas A&M University College of Engineering's Craig and Galen Brown Engineering Honors Program allows you to interact with other high achieving students and with honors faculty. This creates a community of scholars that combines the benefits of a small college with the resources of a major research institution.
Engineering Honors scholars have access to honors courses that provide a more engaging and enriching learning experience. Students also receive the opportunity to interact directly with honors faculty in their departments even as a freshmen, participate in undergraduate research and engage in special activities for honors students, such as lunches with faculty, seminars and networking opportunities with leaders in academia and industry.
Engineering Honors Director
Dr. Kristi J. Shryock, TAMU '97, is the Frank and Jean Raymond Foundation Inc. Endowed Instructional Associate Professor and Director of the Craig and Galen Brown Engineering Honors Program at Texas A&M University. She has served the university for over 20 years, first as an undergraduate student researcher and currently as faculty member in multidisciplinary and aerospace engineering.
Her contributions to Texas A&M and the engineering education field have earned her international recognition, creating regular opportunities to speak at both national and international events. Shryock has received an Association of Former Students Distinguished Achievement Award in College-Level Teaching in 2019, the Instructional Faculty Teaching Award in 2015 and 2018 from the College of Engineering, and was one of 10 Texas A&M University faculty members to receive the 2021 Provost Academic Professional Track Faculty Teaching Excellence Award.
She is known by students and faculty as having boundless energy and enthusiasm and a true passion for helping students learn and succeed.
Director, Craig and Galen Brown Engineering Honors Program
Associate Professor, Multidisciplinary Engineering
Affiliated Faculty, Aerospace Engineering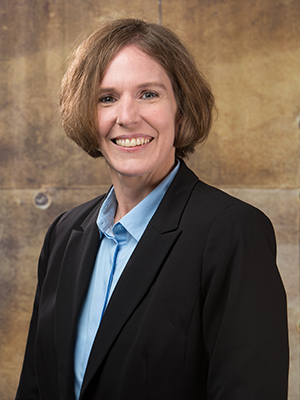 Assistant Director, Engineering Honors and Grand Challenge Scholars Programs