This past summer, two professors in the Department of Engineering Technology and Industrial Distribution at Texas A&M University participated in programs to help teachers and two-year college faculty learn more about general and automated manufacturing.
Drs. Wayne Hung and Shen-Jen "Tony" Hsieh, professors in the Manufacturing and Mechanical Engineering Technology (MMET) program, each combined classroom and hands-on manufacturing education with educators from the area as well as across the nation.
"How do we get people interested in manufacturing? This was the crucial question that spurred the creation of his program," said Hung.
Five high school teachers from the Bryan-College Station and Houston areas were provided professional, intensive training on general manufacturing over two weeks and took the knowledge learned back to their schools to share with students.
"Most of [the teachers] have some machines in their schools, but they do not always know how to operate them," says Hung. "Now they can not only know how to use them, but also implement what they learned in the program."Funding from the Gene Haas Foundation allowed teachers to attend Hung's program at no cost. Additionally, the organization will help implement what teachers learned to their classrooms and curriculum back home.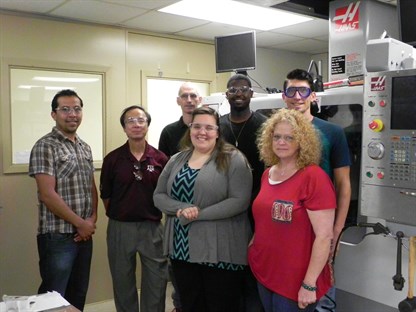 On Oct. 7, the teachers from Hung's program will have an opportunity to bring their students to campus and participate in Manufacturing Day – a nationwide celebration of modern manufacturing meant to inspire the next generation of manufacturers. There will also be a mini-competition between teams that will allow students to implement what their teachers learned from the program.
Hsieh's program, "Research Experiences for High School and Two-Year College Faculty in Mechatronics, Robotics and Industrial Automation," lasted six weeks during June and July on the Texas A&M campus and was funded by the National Science Foundation (NSF).
Designated as a Research Experiences for Teachers (RET) site by the NSF, 10 participating high school and two-year college faculty members were provided a weekly stipend and engaged in a research project with faculty mentors, attended special topic presentations and site tours and developed an instructional module to teach a topic related to their research.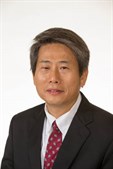 Hsieh was responsible for the industrial automation aspect of the program, working alongside six faculty members from other departments to provide a diverse array of expertise.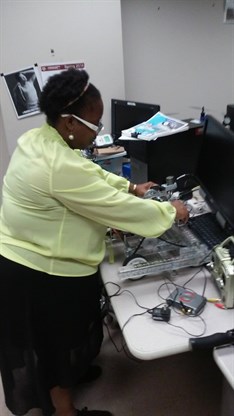 "The teachers had to develop a lesson plan to be implemented into their classroom based on their research experience," said Hsieh. "Several participants from last year's program were able to publish their research through ASEE, the American Society for Engineering Education. We want to demonstrate that their work is not just for the classroom, but that it is being recognized at a higher academic level."
This summer marked the program's third year; in the spring, teachers who participated in the program will have an opportunity to bring some of their students and present the results of implementing their created lesson plan.
Both Hung and Hsieh's summer efforts exemplify the commitment to community outreach and dynamic research that ETID faculty are known for. 
"We bridge the gap," says Hsieh. "By making an impression with these teachers, their students get an idea of what ETID does and it sparks an intense interest in our programs."