Student organizations when requesting funding from the Texas A&M University J. Mike Walker '66 Department of Mechanical Engineering should submit the Student Organization Funding Request Form.
Student organization funding requests are due annually on September 30. There will not be an additional opportunity to request funding in the spring semesters, so student organizations are asked to submit requests for spring funding needs this fall semester. Any questions can be directed to the Mechanical Engineering Undergraduate Advising Office, mechanical-undergradprogram@tamu.edu."
American Society of Mechanical Engineers
The Texas A&M student ASME section hosts several programs that link students with engineering professionals. Tours, conferences and speakers not only expose members to the inner workings of industry, but highlight employment opportunities for graduates. One of ASME's most successful programs is the Mexican Exchange Program. The interaction between Texas A&M students and their Mexican counterparts promotes international awareness and industrial experience.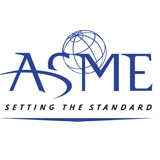 ---
American Society of Heating, Refrigerating and Air–Conditioning Engineers
The Texas Chapter of ASHRAE (American Society of Heating, Refrigerating and Air–Conditioning Engineers) was chartered in 1937. Its goals are the advancement of heating, refrigerating and air-conditioning engineering and related sciences; the continuing education of the members and other interested persons through lectures, demonstrations and publications; and the rendering of career guidance to students of the sciences.
The Texas A&M student chapter of ASHRAE offers monthly speakers and plant trips, as well as providing student members the opportunity to apply for student awards, scholarships, Washington internships for students of engineering, grants-in-aid, and student society activities.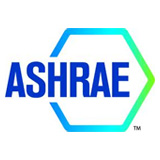 ---
Society of Automotive Engineers
SAE (Society of Automotive Engineers) is a non-profit educational and scientific organization dedicated to advancing mobility technology to better serve humanity. The Texas A&M student chapter of SAE provides opportunities for students to learn about transportation industry challenges and opportunities, and also offers students the chance to gain real-world design experience by participating in the Formula SAE student design competition. Students design, construct, test and compete with a small race car with guidance and financial support from both Texas A&M and industry.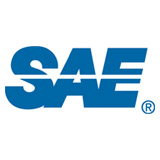 ---
Mechanical Engineering Female Graduate
Students
The Mechanical Engineering Female Graduate Students (MEFEGs) organization provides a supportive and collaborative community among the female graduate students in the mechanical engineering department and a welcoming environment for visiting and/or new students while ultimately creating a strong network of friends and coworkers/colleagues that collaborate with the other organizations in the department and College of Engineering.
---
Mechanical Engineering Graduate Student Organization
MEGSO promotes positive communication within the Mechanical Engineering Graduate Program at Texas A&M University by providing a forum for communication between faculty and the graduate student body as well as promoting the Mechanical Engineering Graduate Program at Texas A&M University. Another important role of MEGSO is helping the department in recruiting prospective graduate students. Monthly speaker meetings are held so members can get together and promote social and professional interaction.
---
Pi Tau Sigma Honor Society
The Pi Tau Sigma Honor Society recognizes outstanding achievement of undergraduate students in mechanical engineering. By participating in the pledge process and other chapter activities, students are able to serve their community as well as interact with leaders in industry. Pi Tau Sigma promotes faculty/student interaction. Since Pi Tau Sigma membership is for life, over 20 faculty members in the Department of Mechanical Engineering share a common membership with current students. Pi Tau Sigma also promotes leadership in engineering by keeping members informed about opportunities in industry and in graduate programs across the nation.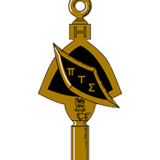 ---
MEEN Girls - Women in Engineering
MEEN Girls is a student organization whose primary objective is to foster a community among females interested in the mechanical engineering field while educating participants of the benefits of such degree.
Membership in MEEN Girls is open to individuals of all genders.
In an effort to do so, our goal is to provide females in mechanical engineering basic knowledge and insight into the work of industry, create opportunities that lead to understanding the diversified engineering work field, and enhance the importance of experimental learning through actual engineering practice.
---
Texas A&M University Robotics Team and Leadership Experience
Texas A&M University Robotics Team and Leadership Experience's (TURTLE) mission is to provide Texas A&M engineering students a hands-on experience in the field of robotics. Each semester, teams will be challenged with a project or assignment that will culminate in a significant showcase of creativity, talent, teamwork, and innovation (be it a competition or an academic presentation). In addition to providing hands-on experience, TURTLE strives to help develop and strengthen leadership qualities in each of its members.