This two-credit hour course is designed to provide students starting at sophomore and junior years with opportunities to work on industry sponsored multidisciplinary team projects addressing a real world engineering problem. Students will integrate knowledge from previous courses, learn and practice elements of the engineering design process, develop and implement project plans, and practice professional skills such as working on teams and communicating effectively technical outcomes. Students will interact and present their work to industry on a regular basis. 
Participation in this course is by application only. Visit Howdy for a syllabus with all of the projects you can join! Note: Acceptance into the course will be through an application process.
Industry-sponsored projects you can join: 
Automated Spin-out of Pipe Connection with Feedback into the Control System - Sponsored by Schlumberger (Desired Majors: MEEN, ECEN, MMET,ESET,CSCE, others)
Test Protocol to Predict Failure Modes of Drill Thru Equipment Elastomers- - Sponsored by Schlumberger (Desired Majors: MEEN, MSEN, MMET, others)
Non-Invasive Position Sensor- - Sponsored by Schlumberger (Desired Majors: MEEN, ECEN, others)
Triplex Drilling Mud Pump Power End Water Ingress Prevention - Sponsored by Schlumberger (Desired Majors: MEEN,MMET, ECEN,ESET, others)
Shell Eco Marathon - Using Generative Design Approaches to Design a New Body - Sponsored by Shell Oil (Desired Majors: MEEN, MMET, others)
Previous industry-sponsored projects:
Shell Eco-marathon Project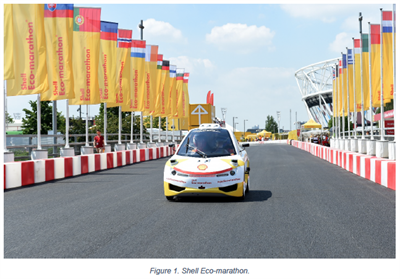 As a company, Shell seeks to provide more and cleaner energy solutions. Shell Eco-marathon challenges student teams from around the world to design, build, and drive ultra-energy-efficient vehicles. Teams compete on the track to see which vehicle travels the furthest using the least amount of energy. In this project, students will develop conceptual designs for a vehicle in the Shell Eco-marathon UrbanConcept category. Students will work on subsystems such as vehicle body, chassis, powertrain, electrical systems, and energy source (combustion, battery-electric, or hydrogen). Students will have an opportunity to interact with engineers from both Shell and Southwest Research Institute (SwRI) on a weekly basis. Shell will handle questions about the technical requirements for the competition, and SwRI will provide automotive technical guidance. Majors of interest: MEEN, CHEN, ECEN, others. More information about the Shell Eco-marathon competition can be found at this link.
Emerson Compact Prover Project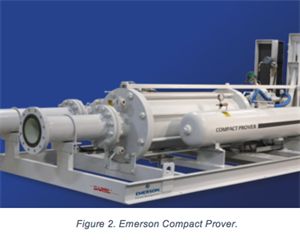 A prover is an automated system that provides on-site calibration to ensure flow meters in service for fiscal and custody transfer applications maintain sustainable measurement performance as well as remain in compliance with industry standards. The Daniel Compact Prover has not undergone significant changes in many years and is in need of an update to remain competitive in the market. The team will review the current compact prover and suggest ways to improve the current design to launch the next generation compact prover. Some of the revisions may include redesigning the piston design, redesigning the flow tube, updating the electronics, redesigning the hydraulic assembly, reviewing the switches currently being used and designing new sizes to fill gaps in the current product line. Costs and ease of maintenance will be key factors to consider for the team. Majors of interest: MEEN, ECEN, CSCE, others.
Boeing Shape Memory Alloy Novel Actuator Project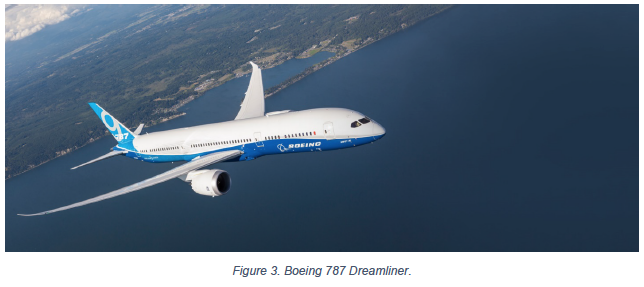 The College of Engineering will be partnering with Boeing to sponsor a student team project with the goal to develop and test novel actuators using shape memory alloys. The goal is to demonstrate the use of shape memory alloys (SMAs) for controlling the position and alignment of parts and equipment during manufacturing and assembly. Identifying potential applications and a design trade study will be followed by a detailed prototype design, fabrication, and tests.
Currently large and heavy parts are positioned and aligned for assembly through an extensive and iterative process of mechanically locating parts, measuring alignment, and repositioning until alignment meets requirements. Shape Memory Alloys are a unique class of alloys that undergo a shape change as a function of their temperature. The shape change is capable of generating large forces and displacements in a very compact design. They can replace existing conventional actuators and mechanical positioning methods with a light weight and compact array of actuators and sensors to automatically precisely locate and hold parts for assembly. A diverse team of creative engineering students is needed to successfully complete this advanced technology demonstration. A small team of mechanical, electrical, and manufacturing engineering students will work to develop requirements, evaluate design concepts, develop a detailed design, and build and test a prototype. The team will work under the direction of faculty and Boeing engineering. Mr. Jim Mabe, a Boeing Technical Fellow will be providing industry support on the project. This project work is directly related to Boeing's SMA technology development and will provide students a great opportunity to acquire valuable engineering experience. Majors of interest: AERO, MEEN, ECEN, ETID, others.