Industrial distribution students recently took a trip to Austin to visit a food pantry and the Central Texas Food Bank in order to explore solutions to fight hunger in Texas.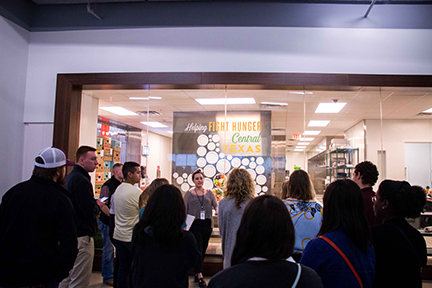 The students are part of the Hunger Free Project, an intercollegiate effort to facilitate meaningful, sustainable interactions between Texas A&M University students and organizations representing core values of leadership and selfless service in the community.
This initiative was spearheaded by Dr. Malini Natarajarathinam, an assistant professor in the Department of Engineering Technology & Industrial Distribution, in fall 2016.
"Since I started this effort, every person that I have solicited help from has gone above and beyond to propel this idea forward," says Natarajarathinam.
"That just speaks volumes about our commitment as a society and institution to providing Aggies with a meaningful learning experience grounded in selfless service. It is very humbling to see the support from all possible avenues."
Last spring, a learning community of approximately 120 undergraduate students in the disciplines of industrial distribution, sociology and computer technology management worked together in multidisciplinary teams to boost the ability of Texas food banks to better understand their clients and their needs, reduce costs and enhance efficiency. The project is currently in its second year with a new class of students ready to get to work.
In April, the students will present their solutions at the inaugural Community Engagement & Impact Summit held at Texas A&M. Attendees will include stakeholders in the Leadership and Service Center as well as the Hunger Free Project.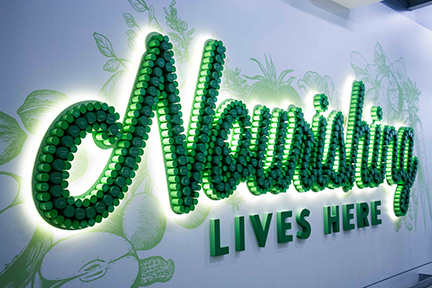 Service learning classes provide opportunities for students to learn through practice by making a difference in their communities. Student teams were each assigned to a Texas food agency or pantry that has a preidentified problem in areas including distributing, supply chain management and other organizational issues.
In Austin, students also visited the food pantry Micah 6 where they got to experience firsthand the problems that these groups faced. A dialogue was formed and students were able to ask questions to pantry workers in order to spark ideas to find solutions.
After the pantry visit, students traveled to the Central Texas Food Bank, which was responsible for providing over 45 million meals to its community last year alone. Students went on in-depth tours of the facility and were able to meet with food bank employees afterwards and engage in meaningful discussion.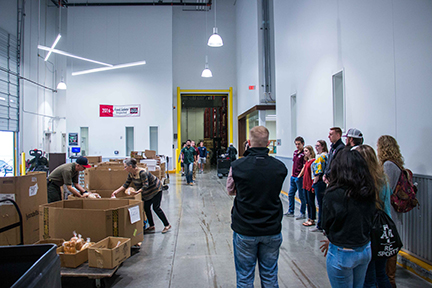 The Central Texas Food bank is a strategic partner in the project and will provide the winning teams at the Community Engagement & Impact Summit with a total of $15,000 to implement their proposed solutions.