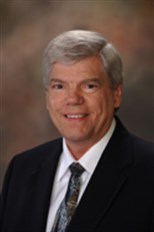 Dr. James Cross, professor at Auburn University and former doctoral student from the Department of Computer Science and Engineering at Texas A&M University, was named a 2017 Distinguished Member of the Association for Computing Machinery.
Cross is receiving this distinction for his educational contributions to the field of computing. His recent research efforts include jGRASP, a software development environment with integrated software visualization tools for computer science education.
He has authored or co‑authored over 100 technical papers in the areas of software methodology, testing, reverse engineering, program visualization, environments and software engineering education.
He received his bachelor's degree in mathematics from the University of Houston in 1971, his master's degree in mathematics from Sam Houston State University in 1976 and his Ph.D. in computer science from Texas A&M in 1986.