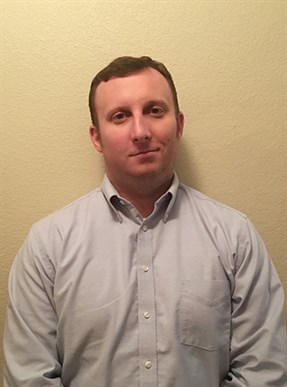 Students from all walks of life enter Texas A&M University in pursuit of degree. For some, they don't even step into a classroom. Douglas Compton graduated last fall as the Department of Mechanical Engineering's first graduate in the distance learning graduate program.
Compton graduated with a bachelor's degree in mechanical engineering from West Texas A&M University and went into the workforce as an engineer for seven years, working as a mechanical engineer for companies in the Houston area and Las Vegas. In 2015, while living in Houston, Compton said he decided to go back to school for his master's degree to potentially expand future employment opportunities in project management.
"I wanted to complete that degree online while working, because I didn't want to be out of work-I have a wife and a 5-year-old," Compton said. "I wanted to pursue a degree and earn money at the same time."
He said he always wanted to get master's degree at Texas A&M, and began researching distance learning programs. He started his master's degree in fall 2015, the first semester the university began offering the distance learning master's program. He graduated in December 2017 with a master's of engineering degree, having taken two classes every semester.
Though technology helped him communicate with professors and fellow students while working, Compton said the distance still presented challenges.
"You don't get the face-to-face time through email or phone, and you have to coordinate with students' schedules for group projects," Compton said. "Working full-time, time was extremely thin, but I was able to still do it. Some people say it's hard for professionals to have interaction with students, but the way that this program was done, it is very possible."
Compton now works in Dallas and offered some advice to students who may be considering or are already part of the distance learning program.
"See it through, keep working and keep in contact with professors," Compton said. "While I did not see (my professors), I made sure they knew who I was."