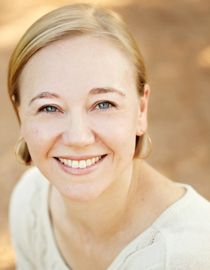 Dr. Kristen Maitland, associate professor in the Department of Biomedical Engineering and director of the Microscopy and Imaging Center at Texas A&M University, has been promoted to Fellow of SPIE.
Maitland was recognized for "achievements in confocal microendoscopy" during a ceremony at the SPIE Photonics West Conference in San Francisco, California, on Jan. 29.
Fellows of SPIE are members of distinction who have made significant scientific and technical contributions in the multidisciplinary fields of optics, photonics and imaging. They are honored for their technical achievement, for their service to the general optics community and to SPIE in particular.
Maitland's research focuses on the development of optical imaging and sensing technologies for the detection, diagnosis, and treatment of disease. She is recognized as a leader in multimodal optical imaging and an expert in endoscopic microscopy.
Maitland is in her second term on the SPIE board of directors. She serves on the editorial board of the SPIE Journal of Biomedical Optics and on the editorial advisory board for SPIE Professional. She has served on program committees for conferences in SPIE Photonics West and SPIE/OSA European Conference on Biomedical Optics.
Maitland received her bachelor's and master's degrees in electrical engineering from Cal Poly, San Luis Obispo, and her doctoral degree in biomedical engineering from The University of Texas at Austin as an NSF IGERT Research Fellow. Maitland joined the faculty at Texas A&M in 2008.
SPIE is an international society advancing an interdisciplinary approach to the science and application of light. More than 1,300 SPIE members have become Fellows since the Society's inception in 1955.