In today's world of interconnected devices and technology, "hackers" usually have a bad reputation for doing serious damage through their computers. However, students at Texas A&M University are proving that skills in hacking can be used for good, hosting a collaborative annual hackathon through the on-campus organization, TAMUhack.
The hackathon, a two-day event held Jan. 27-28, is a way for students and companies from around the nation to network in a central location, while also completing unique challenges aimed at solving real-world trials faced in the industry today.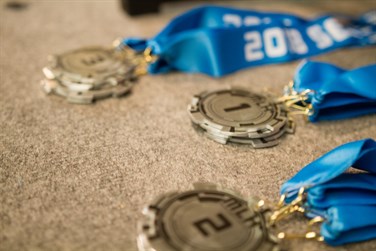 The students had the opportunity to work with several companies, including American Airlines, who presented a challenge for the students to build something to enhance the customer experience or help airline employees. This was focused on the travel industry and was judged by its technical difficulty and problem addressed. The winning teams for this challenge won international and domestic flight tickets.
Students also worked with global professional services company Accenture, who presented a challenge for the students to find the best hack for secure data. This challenge focused on cybersecurity and was judged by its technical difficulty and the problem addressed.
Several other prizes were presented at the end of the hackathon, including best first-time hackers, best hardware hack, and first, second and third place overall.
The event, which had humble beginnings in 2014, now hosts hundreds of students and industry representatives annually. The hackathon is sponsored by several companies, including Google, Facebook and Capital One, in conjunction with the Department of Computer Science and Engineering at Texas A&M. In addition to being a sponsor, several faculty members from the department were involved in the event.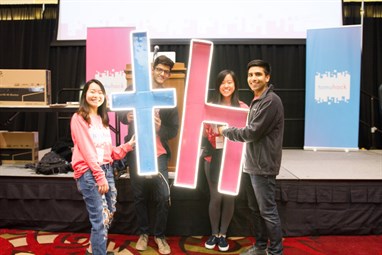 Himank Yadav, TAMUhack director and computer science senior said, "I think the transition between college and industry is sort of steep for people who do not typically have a lot of industry experience. One of the goals is to help bridge that gap by encouraging students to build projects while still in school so that when you step outside, either for an internship or full time, you are on a more level plain."
In addition to hosting the annual event, the TAMUhack leadership also plans other events to get students involved outside of the classroom.
Yadav believes that TAMUhack is more than just one event, however. At its core, TAMUhack is about building a community around people who love what they do.