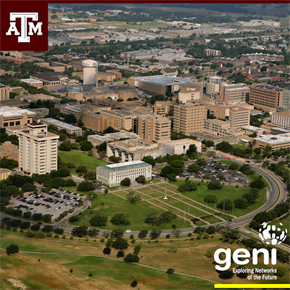 5G cellular networks are expected to support high-data rates and low delays for a broad range of users. Software defined networking (SDN) is an emerging technology that enables the design and operation of large communication and storage networks. To promote the new technologies and the experimentation tools offered by the National Science Foundation's Global Environment for Networking Innovations (GENI), Texas A&M University hosted a summer camp and regional workshop last month.
More than 55 researchers and students participated in lectures and hands-on tutorials on the different kinds of research and experiments that can be conducted on GENI. They focused on wireless and SDN experiments on GENI with three SDN tutorials, two wireless tutorials and one that combined these concepts in a tutorial on using SDN to manage handoff from one wireless network to another.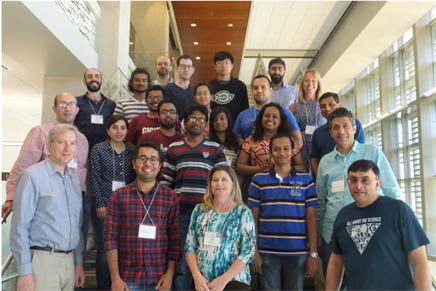 The event aimed to equip the participants with projects that would help them develop sufficient GENI knowledge and skills to start using it immediately for their research.
Dr. Alex Sprintson, professor in the Department of Electrical and Computer Engineering, and Dr. Walt Magnussen, director of the Internet2 Technology Evaluation Center, organized the event. They also presented their research projects in which they had used GENI's wired and wireless resources.
The keynote speakers included Dr. Henning Schulzrinne, chief technology officer for the United States Federal Communications Commission and professor at Columbia University, and Dr. Lin Zhong, professor at Rice University.
Henning addressed the hype and challenges surrounding 5G wireless technologies and the need to tackle the associated complexity and security concerns. Lin discussed the challenges of building the next generation of wireless technologies and the work on multi-user MIMO being conducted by his group at Rice. 
More than 18 graduate students participated in the summer camp. They defined a research topic, ran experiments on GENI to explore the topic and presented their results on projects such as Wi-Fi channel planning, routing in disruption tolerant networks, open ended cognitive radio design challenge, network monitoring and computation offloading, and handling intrusions in SDNs.
The next GENI Regional Workshop will be held in November 2017 at the University of Oregon.