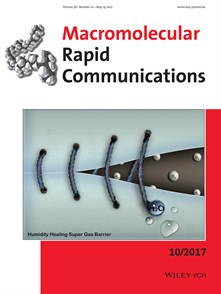 The research of Dr. Jaime Grunlan, the Linda & Ralph Schmidt '68 Professor in the Department of Mechanical Engineering at Texas A&M University, was featured on the cover of the May issue of Macromolecular Rapid Communications, one of the highest impact factor journals focused on polymeric materials.
The research article, "Fast Self-Healing of Polyelectrolyte Multilayer Nanocoating and Restoration of Super Oxygen Barrier," was written by Grunlan, along with his co-authors, Dr. Andreas Polycarpou, department head, the Meinhard H. Kotzebue '14 Professor and James J. Cain Chair in Mechanical Engineering at Texas A&M; and Dr. Sergei Nazarenko, professor at the University of Southern Mississippi; along with their graduate students. The article describes a super gas barrier nanocoating that can be healed in high humidity.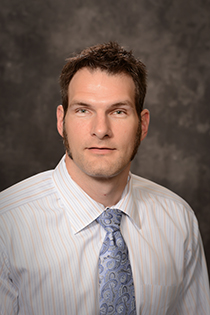 Numerous products such as pasta, dairy, pharmaceutical ingredients, electronics, etc., require high gas barrier packaging that is typically a plastic film coated with some type of metal or ceramic thin film. Grunlan's barrier film is sub-micron and made completely from water-soluble polymers, but it has an oxygen barrier that matches these inorganic layers that are prone to cracking and pinholes that destroy the barrier (gas can easily penetrate those defects).
"Despite being very flexible, the coating will indeed crack when stretched too much, but these cracks will completely heal in just 10 minutes in a high humidity environment," Grunlan said. "We confirmed that cracked films have no oxygen barrier, but healed films have the high oxygen barrier completely restored. This means that we could coat a piece of plastic that could then be formed into some type of package. If the forming process causes some cracks to form, the final object could be simply exposed to 90 percent relative humidity for 10 minutes to heal its barrier before use."
Grunlan said there's a significant amount of industrial interest in this unique technology because it will lead to much greater shelf life of various food products (e.g., dairy, pasta, etc.) and can serve to replace much heavier packaging alternatives like metal or glass.