It's not unheard of for new college students to feel like they are walking alone into an unfamiliar environment with an overwhelming pressure to succeed. Engineering student Hunter Hakala was no stranger to these feelings as he entered his freshman year, but thanks to his experiences with Texas A&M University's Engineering Academy at Blinn-Bryan and the Zachry Leadership Program, he thrived in a strong community of like-minded individuals.
"I saw the Engineering Academy as an opportunity to strive and push myself to be fully accepted into (Texas A&M)-College Station's engineering program," Hakala said. "The people that I was part of the program with have become some of the best friends I've made here at A&M due to all of our shared experiences."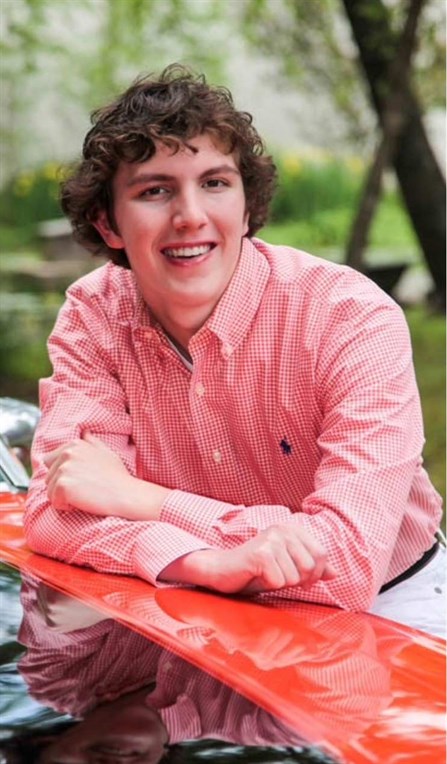 The Engineering Academies program allows students another pathway to Texas A&M while allowing them to save money and take the same general engineering classes being taught at Texas A&M-College Station. Students are co-enrolled in one of six locations, as well as Texas A&M, making them a Texas A&M engineering student. Students have the opportunity to participate in the Engineering Academies program at Austin Community College, Blinn-Brenham, Blinn-Bryan, El Centro College and Richland College, Houston Community College and Texas Southmost College. When Hakala applied to Texas A&M in high school, he wasn't fully accepted into the engineering program at Texas A&M-College Station, but was offered the opportunity to attend the Engineering Academy at Blinn-Bryan.
While Hakala was initially disappointed about not being able to take all his courses at Texas A&M as a freshman, after looking back he believes that his time in the Engineering Academies program put him in the right mind to push himself to perform better than he otherwise would have. The co-enrollment at both the Engineering Academy at Blinn-Bryan and the Texas A&M main campus allowed him the same advantages available to main campus students, as well as the community and support of the academies program.
"I think that some people associate this program with students who are not good enough to be fully admitted into A&M's engineering program," Hakala said. "I can see that perception, but for me it allowed me to be part of a community of like-minded and dedicated people who were constantly pushing themselves. I think that it made me strive to become the best that I could be in order to be fully accepted into engineering."
Following his transition to main campus, Hakala further represented the quality of students from the Engineering Academies program with his acceptance into the Zachry Leadership Program, a five-semester program built through the partnership of Texas A&M and Zachry Group to help develop leaders in engineering and teach participants business and leadership skills in addition to their engineering education.
"I wanted to be around other people who had the same ideals and goals as me with that drive to be a leader," Hakala said. "What I love about the program is the practical learning style: you aren't just sitting in a class. Instead you are involved in an engaging environment where everyone is paying attention, learning in a unique way and enjoying what is being taught."
Hakala's interest in the Zachry Leadership Program has continued because of the fusion of engineering and business principles, but also the interpersonal relationships he has developed within the program and what he has been able to learn about himself as a leader.
"What some people seem to think about the Zachry Leadership Program is that it only selects students with the best GPA and that is not the case," Hakala said. "The selection is based on each person's individual characteristics and personality as well as academic achievement. Every person in the program is their own true self, and that's what makes the Zachry Leadership Program so amazing."
Hakala's biggest piece of advice to other students is that whether a student is considering the Engineering Academies, joining the Zachry Leadership Program, or some other opportunity, to put themselves out there.
"I completely believe that these programs are beneficial," Hakala said. "I've gained a lot of great opportunities from both of these programs and I got all of that by just taking advantage of the opportunity."