AZZ Inc. has established two fellowships in the Department of Materials Science and Engineering at Texas A&M University. The AZZ Inc. Faculty Fellowship in Materials Science and Engineering and the AZZ Inc. Graduate Fellowship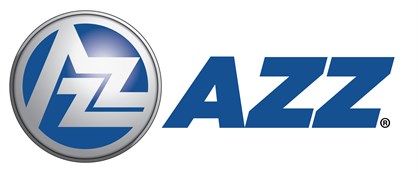 in Materials Science and Engineering will provide funds to support faculty and students in the department. 
"As a new department, these fellowships will have a great impact in our growth and reputation," said Dr. Ibrahim Karaman, head of the materials science and engineering department." We are extremely thankful to AZZ Inc. for having faith in the new department and supporting our faculty and students. The AZZ Inc. graduate fellowship will be used to recruit the best and the brightest domestic students in the country to the department while the AZZ Inc. faculty fellowship will help our young faculty to develop into superstars of research, which will positively impact the society."
AZZ Inc. is a global provider in galvanizing, welding solutions, specialty electrical equipment and highly engineered services. In 1956, AZZ Inc. began to design and distribute metal to oil fields. It has grown into a worldwide expert in infrastructure for companies and industries. AZZ Inc. serves the global market of power generation, transmission and distribution, and the general industrial markets. It also provides hot dip galvanizing services to the steel fabrication market in the United States and Canada. 
AZZ Inc. is led by Thomas Ferguson, who earned his Bachelor of Science degree in industrial distribution in 1978 from Texas A&M. He is a past recipient of the College of Engineering's Outstanding Alumni Award, and has supported numerous endeavors within the Texas A&M Foundation and The Association of Former Students.
"AZZ is honored to support the Department of Materials Science and Engineering at Texas A&M University with the establishment of these two fellowships. Rapidly changing markets demand a dynamic and skilled workforce to solve complex challenges," said Ferguson. "It is imperative, therefore, that we support science, technology and engineering research and education within our country.  The strength of our democracy is measured by its commitment to education and the success of its people.  The fellowships will serve as a catalyst to attract and retain top talent at Texas A&M, and its recipients will ultimately have a positive impact on our society." 
The Department of Materials Science and Engineering is jointly operated by the College of Science and the College of Engineering. Established in 2013, the department offers Master of Science, Master of Engineering and doctoral degrees, and has more than 140 graduate students. It is a multidisciplinary department with students working on a wide range of materials-related interdisciplinary research projects. Faculty members come from several different disciplines, including aerospace engineering, biomedical engineering, chemical engineering, chemistry, electrical engineering, mechanical engineering, nuclear engineering and physics. 
Recipients of these two fellowships will be chosen by members of the faculty designated by the department head.