Finding ways to increase the comfort and care of premature babies and help elderly patients live more independent and safe lives were the spotlights of the latest Aggies Invent.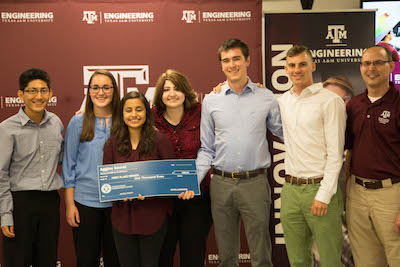 In this unique Aggies Invent, students from the Undergraduate Summer Research Grant program (USRG) and Texas A&M University Engineering Medicine School program (EnMed) were selected to tackle problems faced in the medical industry. Sixty-nine students participated from EnMed and more than seven different universities.
The students were tasked by medical professionals, researchers and industry representatives to create devices, applications and innovations to solve common problems faced in the industry. The topics included creating a way to quickly test food for harmful bacteria, creating a cast to replace fiberglass or plaster, finding an objective way to measure pain and developing an artificially intelligent device to assist in note taking.
The top three teams received $1,000, $750 and $500, respectively. The Engineering Innovation Center and Aggies Invent also offer support for students to continue working on their project. 
The winning innovation was a pediascope to capture images of premature babies' retinas to check for detachment. This improves on the outdated device that is uncomfortable for the infant and less accurate for the doctor. The team was comprised of Rachael Cohen and Antara Dattagupta, chemical engineering; Pablo Leon, mechanical engineering; Kenneth Livingston and Zachary Davis, North Carolina State University; Kassie Marble, Tarleton State University; and Cannon Woodbury.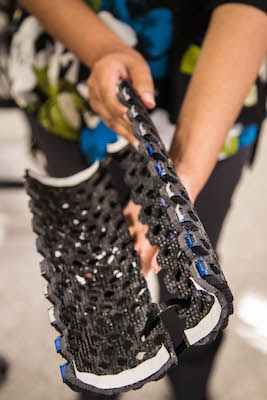 Hexoform, a redesigned cast for increased comfort, waterproofness and adjustability, took second place. The team members were Natalia Fabela, Shannon Ingram, Austin Lu and Richa Patel, biomedical engineering; and Melissa Chavez, West Texas A&M University.
POP Inc. came in third place with a smart pill dispenser. The dispenser has doctor-patient integration, alerts for taking pills and a safe design to prevent overdose. Team members included Kedar Balakrishna and Grady Burnett, biomedical engineering; Onur Erdemir and Kevin Campbell, mechanical engineering; Kaleb Guion, biomedical engineering from Clemson University; and Chris Hatch, biomedical engineering from Cal Poly.
The judges also decided to name an honorable mention team to encourage them to continue developing their innovation. TBI Solutions took this award and $250 for their method to easily detect traumatic brain injuries through a handheld device that quickly tests a blood sample for a brain-derived neurotrophic factor protein correlated to trauma. The team included Margarita Kovalchuk, civil engineering from California State University; Francisco Medrano, aerospace engineering; Jordan Murley, physics from Rice University; and Katie Oswalt, chemical and biological engineering from the University of Colorado Boulder.
The judges for the event were Dr. Johnny Hurtado, associate dean for the College of Engineering; Jimmy Kanetzky, assistant consultant from Dell MC; Dr. Brett Trusko, research assistant professor for the Texas A&M College of Medicine; Dr. Jose Flores, M.D., associate professor for the Texas A&M College of Medicine; and Dr. Clint Leysath, technical director from the Texas A&M Center for Innovation in Advanced Development & Manufacturing.
Aggies Invent, an intensive design experience offered at the Texas A&M Engineering Innovation Center, provides an environment made to inspire and support entrepreneurship and innovate thoughts between Aggies. Students have 48 hours to create prototype solutions for issues presented at each Aggies Invent competition. Each event has a completely different theme, keeping the students ready for a challenge. The Engineering Academic and Student Affairs program in the College of Engineering and EnMed sponsored this event.