Dr. Byul Hur, assistant professor in the Department of Engineering Technology and Industrial Distribution (ETID) at Texas A&M University, is serving as a principal investigator on research to fight diseases like the Zika virus as part of a recent $10 million Centers for Disease Control grant given to Texas A&M Agrilife.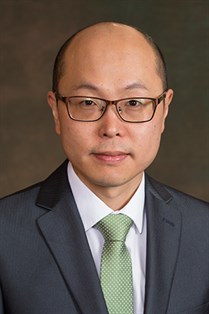 "My role in this research is serving as one of the project leaders with other experts exploring the development of custom wireless network systems for Zika-related research and commercialization efforts to provide tools to fight against these types of diseases," says Hur.
Hur is working with Drs. Zach Adelman and Kevin Myles from the Department of Entomology as well as Drs. Mark Lawley and Madhav Erraguntla from the Department of Industrial & Systems Engineering.
They have been conducting research on the effect of environmental factors on diseases, exploring wireless monitoring systems and networks for data analysis and modeling.
Hur is a new faculty member in the Electronic Systems Engineering Technology (ESET) program at ETID.
He received both his Master of Science (M.S.) and Doctor of Philosophy (Ph.D.) degrees from the University of Florida in Electrical and Computer Engineering. His research interests include mixed-signal/RF circuit design and wireless system development, RF test and measurement automation and environmental and biomedical data measurement and analysis.
Prior to joining the faculty at Texas A&M, Hur served as a courtesy faculty of ECE, lecturer and post-doctoral associate at the University of Florida.
The College of Engineering at Texas A&M University is actively conducting research to fight vector-borne diseases such as Zika virus. It recently held an "Innovate Against Zika" competition where students produced 12 solutions to combat the virus in just 48 hours.