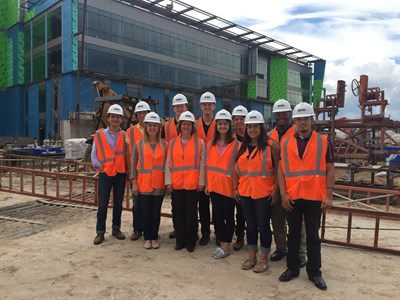 The Texas A&M University System Board of Regents today approved naming the Engineering Education Complex the Zachry Engineering Education Complex.
The former Zachry Engineering Center is undergoing extensive renovation and will nearly double in size to more than 500,000 square feet of space when completed in the spring of 2018. The building will be dedicated to undergraduate engineering education.
"The original Zachry building was a significant part of many Aggies' educational experience since 1972," said Dr. M. Katherine Banks, vice chancellor and dean of Texas A&M Engineering. "We are proud that the Zachry name will again become synonymous with the place where our students are transformed into Aggie engineers."
Zachry Group, headquartered in San Antonio, has given a lead gift of $25 million to the College of Engineering at Texas A&M University to support the construction of the Zachry Engineering Education Complex, establishment of the Zachry Leadership Program and the Zachry Group Professor of Practice within the Department of Mechanical Engineering.