The Master of Industrial Distribution (MID) program at Texas A&M University hosted its annual Residency Week Aug. 8-12 in College Station, Texas.
This year, 120 professionals attended, making it one of the program's largest classes to date.
Residency Week is filled with intensive learning focused on the latest trends in industrial distribution, as well as activities to help students build stronger relationships with their peers. In addition, students have the opportunity to meet the faculty who are in regular contact with them throughout the year.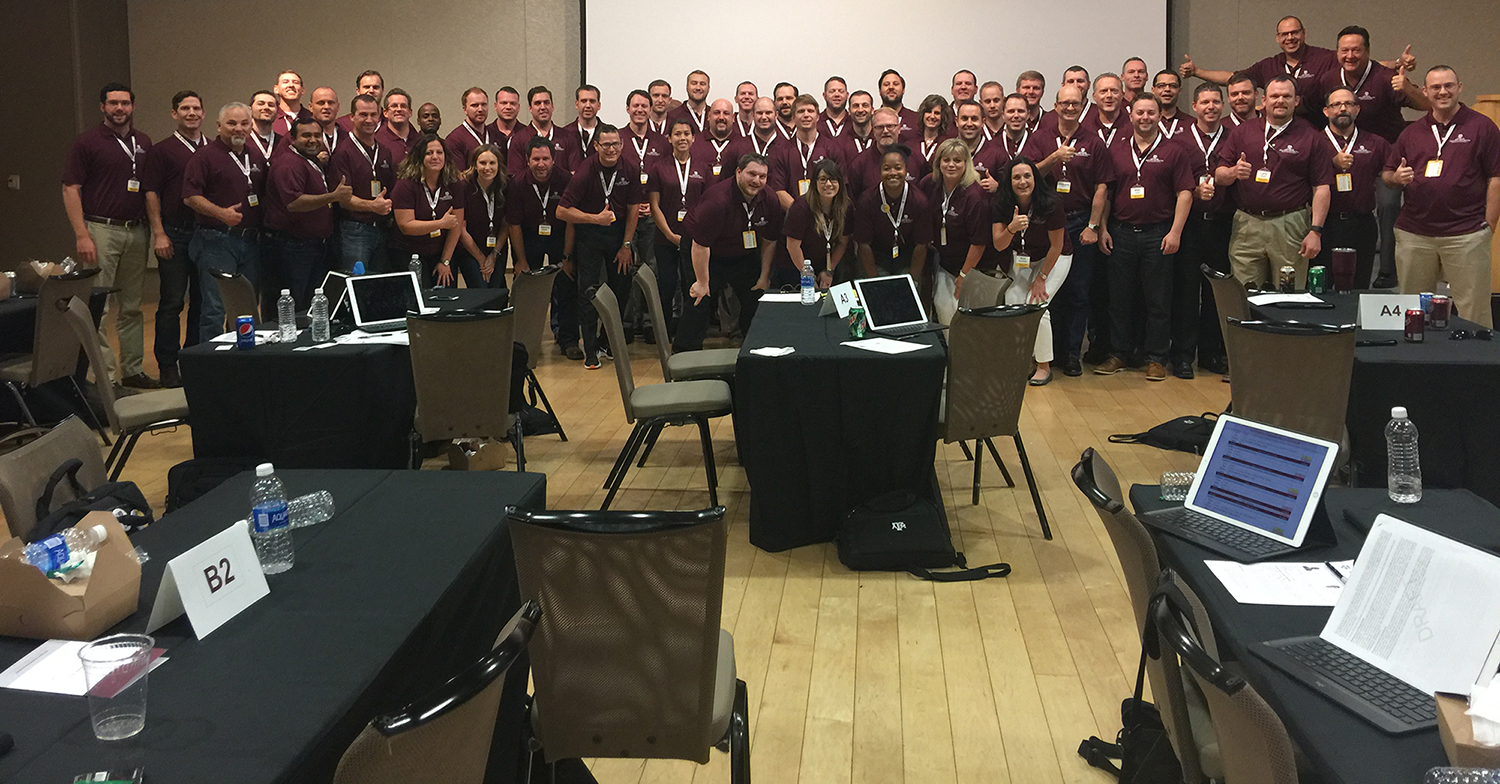 Students in the MID program are required to participate in two Residency Weeks; two groups, the classes of 2017 and 2018, attended this year.
While on campus, students have the opportunity to discover Texas A&M's rich heritage and traditions. Professors present lectures, discussions, case studies and classroom activities.
This brings the class of 2017 one step closer to graduation; their second-year Residency Week focused on beginning a nine-month capstone project.
For those in the class of 2018, this year's Residency Week started with classes in distribution management and leadership, allowing them to bond with their classmates.
The Master of Industrial Distribution program is a 21-month distance education graduate program, the largest of its kind in the college of engineering.
Specifically designed to serve the needs of working professionals who require flexibility in their schedules and location, the program teaches students to think globally, integrate trends, acquire knowledge and act strategically.
For more information, visit mid.tamu.edu.