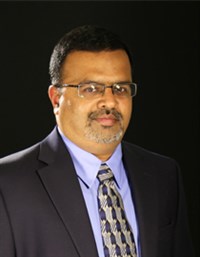 M. Katherine Banks, vice chancellor and dean of engineering, has appointed Dr. Arul Jayaraman holder of the Ray B. Nesbitt Endowed Chair in the Artie McFerrin Department of Chemical Engineering. The endowed chair appointment was effective Sept. 1. 
Jayaraman is the associate department head and director of the graduate program in the chemical engineering department at Texas A&M University.
He received a Bachelor of Science from Birla Institute of Technology & Science, a Master of Science from Tufts University and a Ph.D. from the University of California, Irvine.
Jayaraman's research interests include: molecular systems biotechnology, specifically on using integrated experimental and modeling approaches for investigating problems in human health and medicine; systems biology of cytokine signaling in inflammatory diseases; inter-kingdom signaling interactions between bacteria and human cells in GI tract infections; and development of microfluidic model systems for combinatorial drug screening and vascular tissue engineering.