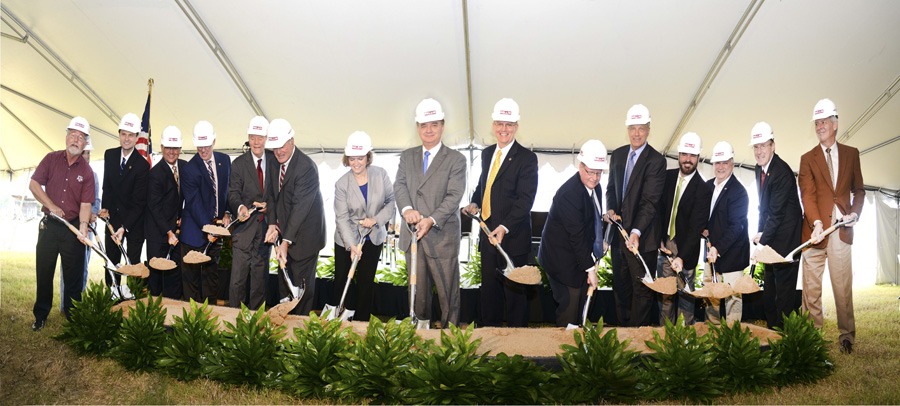 Texas A&M University System officials on Monday (Sept. 26) kicked off their aggressive construction schedule for the new 2,000-acre RELLIS campus with a groundbreaking for its first new building, the Center for Infrastructure Renewal.
Just five months after it was announced, the size and scope of RELLIS has grown as A&M System agencies either redirected planned projects to the Bryan site or decided to consolidate existing operations there to compliment other planned improvements to this campus. Blinn College also announced it will construct a building at RELLIS for its students.
When completed in four years, the initial construction will include seven engineering research facilities and two education centers.
The research and testing focus will include robotics, driverless and connected vehicles, advanced manufacturing, large-scale testing, as well as smart power grids and water systems. Companies will be encouraged to build their own R&D and testing facilities alongside and in partnership with the A&M System's.
RELLIS also will offer workforce training, professional certificates and associate degrees as well as four-year degrees from the A&M System's universities from around the state. The first class of students is expected to begin Fall 2018.
"We are creating an economic and education magnet that will offer the best of our state agencies and universities in one location," said John Sharp, Chancellor of The Texas A&M University System. "RELLIS is a new approach necessary to educate the next generation of Texans and expand the state economy through research and innovation."
The Center for Infrastructure Renewal, authorized by the Texas Legislature, is a prime example of that innovation.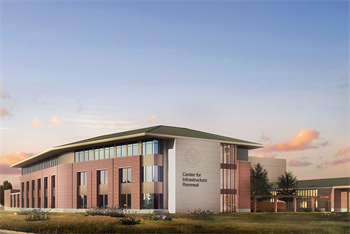 The 138,000 square-foot research, testing and training facility is expected to reduce the cost and extend the life of infrastructure with new, better materials and construction methods. It is a collaboration among the Texas A&M Engineering Experiment Station, the Texas A&M Transportation Institute and the private sector.
"Texas is at a critical juncture: an aging infrastructure system is costing billions of taxpayer dollars in construction projects using outdated technology," said M. Katherine Banks, vice chancellor and dean of Texas A&M Engineering. "This facility will bring together the best engineers to address these challenges in ways that are more efficient, effective and economical."
Roadways and bridges are aging at a faster rate than they can be repaired. The U.S. power grid is more than 130 years old and vulnerable to natural disasters and terror attacks. There is also a concern regarding the integrity of the nation's oil, gas, water and wastewater pipeline systems. Modernizing these infrastructures will require interdisciplinary research teams, 21st century technologies and innovative solutions for the demands from a growing population.
"The Center for Infrastructure Renewal will bring together the researchers, agencies and industry collaborations necessary to greatly accelerate the steep change in new discoveries and innovation needed for Texas and the nation," said Bjorn Birgisson, director of the Center. "Through these collaborations, we will achieve more effective and cost-efficient infrastructure renewal solutions than are possible with today's technologies."       
About The Texas A&M University System
The Texas A&M University System is one of the largest systems of higher education in the nation, with a budget of $4.2 billion. Through a statewide network of 11 universities and seven state agencies, the Texas A&M System educates more than 140,000 students and makes more than 22 million additional educational contacts through service and outreach programs each year. System-wide, research and development expenditures exceeded $946 million in FY 2015 and helped drive the state's economy.