Aggies Invent director Rodney Boehm spends his days developing programs for engineering students and working to cultivate their skillsets. This summer he worked with students in a new capacity as a Texas A&M University Fish Camp namesake.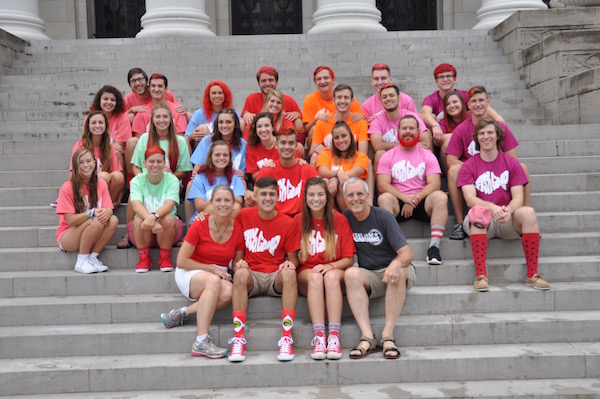 Fish Camp is a Texas A&M tradition where incoming freshman learn about the university, make friends and begin finding their place within the Aggie family. It's a four-day orientation program directed by upperclassmen counselors highlighting what the university offers. It provides attendees the opportunity to get to know one another, attend programs that highlight opportunities and services available on campus and participate in traditions such as Yell Practice, Aggie Muster and Silver Taps. 
Seven fish camp sessions are held each summer and each is divided into seven smaller groups by a color and namesake. Individuals who have made a positive contribution to Texas A&M can be nominated for the honor of being a Fish Camp namesake. Boehm was selected as one of the 2016 namesakes from hundreds of nominations.
"It was a great honor to be one of the namesakes for Fish Camp this year," said Boehm.  "I loved seeing how incoming freshman embraced the spirit of Texas A&M and became part of the family – our family. This has now come full circle as I met my wife Ann when we were counselors of Fish Camp in 1976.  We loved having the chance to share experiences and stories with them."
Boehm is an associate professor of practice in the college of engineering. He recently spoke at the TEDx TAMU event on the intensive innovation experience for engineering students. He holds a Bachelor of Science and Master of Engineering in electrical engineering from Texas A&M where he was also a member of the Corps of Cadets and commanding officer of the Artillery band and a member of the Bugle Rank his senior year. Boehm came to Texas A&M with more than 30 years of experience within the telecommunications industry where he was involved with sales, marketing, manufacturing, business development and technical design.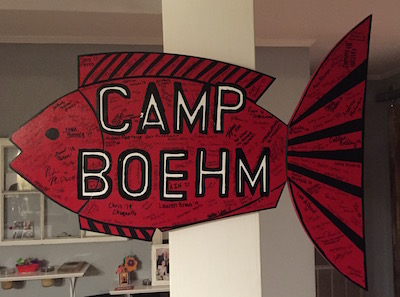 Within the college of engineering, Boehm runs the successful Aggies Invent and [U]Invent programs in addition to teaching a freshman Engineering Projects in Community Service (EPICS) course, running the Engineering Innovation Center and other engineering entrepreneurship programs.
"We are all so happy to see Rodney recognized in this way," said Dr. Johnny Hurtado, associate dean for academic affairs. "He has been a valuable part of providing engineering students with wonderful opportunities such as Aggies Invent."