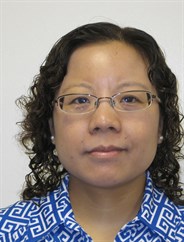 Dr. Li Zeng, assistant professor in the Department of Industrial and Systems Engineering at Texas A&M University, received the Best Applications Paper award from the Institute of Industrial Engineers (IIE).
Zeng's paper, "Bayesian Hierarchical Modeling for Monitoring Optical Profiles in Low-Emittance Glass Manufacturing Processes," will be featured in IIE Transactions' issue focused on design and manufacturing. Her paper discusses an approach for controlling quality and reducing variation in the energy-efficient glass manufacturing industry.
Zeng's work is supported by the National Science Foundation (NSF) and studies the special quality measurements in the energy-efficient glass industry and develops systematic methods to improve the current quality control system. This work introduces a new application area of industrial engineering (IE) tools and reveals the many research needs and potentials in energy-efficient glass manufacturing.
"I am very appreciative and honored to be receiving this significant award," Zeng said. "When I started the collaboration with a local glass company four years ago, I had no idea where this project would lead my career."
Zeng's research focuses on developing new data-driven methodologies for process control and quality improvement in complex systems. She has expertise in statistics and data mining. She has conducted research in various applications, particularly in complex manufacturing systems and healthcare delivery systems. The NSF, the Air Force, the University of Texas System and the American Heart Association support Zeng's work.
"This award will be a motivation for me to continue exploring new industrial engineering solutions to emergent real-world problems in the future," she said.
Zeng will be honored at the IIE annual conference on May 23.