Amy Truong, a petroleum engineering major, has been selected as the winner of a college-wide contest to redesign the gonfalon, a banner that represents the college at graduation.
Truong's design focused on teamwork and the diverse engineering disciplines offered at Texas A&M University.
"At first when I thought of different ways to incorporate the different disciplines, I was stuck," Truong said. "But then I thought about teamwork and collaboration. I looked up what different colors and shapes mean."
Truong's design was one of 18 submitted for the contest, and her winning design earned her $1,000.
The Houston native is an art minor who said she recently completed a graphic design class. She uses art as a stress-reliever, she said.
"I thought it would be really cool to see my design on the graduation stage," she said. "I'm honored to be chosen." 
 Amy's design description: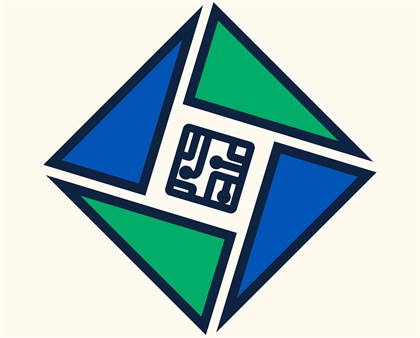 As the triangles collaborate alongside each other, projecting a diamond shape, they depict the strong relationship between the diverse engineering disciplines as the use of mathematics, science and technology provide the foundation of solving today's challenging ideas between and within each engineering department. The center illustrates a circuit board to express the continuing growth in technology and engineering today, resulting in new industries and opportunities. The cohesive elements of this design work together as a whole to symbolize communication, interaction, teamwork and balance in engineering as the green, blue and navy color palette represents energy, loyalty, wisdom, professionalism and ambition.