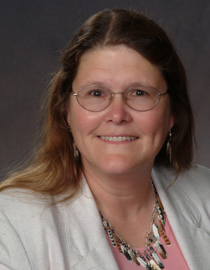 Dr. Helen Reed, professor in the Department of Aerospace Engineering at Texas A&M University, has been selected to receive the prestigious 2016 Kate Gleason Award from the American Society of Mechanical Engineers (ASME). Reed was selected for her lifetime achievements in the fundamental understanding and control of boundary layer transition for high-efficiency aerospace vehicles and in pioneering small satellite design and implementation.
The Kate Gleason Award was established in 2011 by the ASME Foundation to recognize the contributions of distinguished female leaders in the engineering profession. As the first woman to be welcomed into ASME as a full member, Gleason helped pave the way for other women to enter and thrive in the field of engineering.
The Gleason Award seeks to honor an individual female engineer who is a highly successful entrepreneur in a field of engineering, or someone who had a lifetime of achievement in the engineering profession.
Formal presentation of the award, which consists of a $2,000 honorarium, a bronze medal and a certificate, will take place during the ASME Mechanical Engineering Congress & Exposition's Honors Assembly on Nov. 14.
Reed joined the Texas A&M faculty in 2004 and served as department head for four years before returning to teaching and research on a full-time basis. Widely regarded as an expert in hypersonics, energy efficient aircraft and small satellite design, Reed has led research projects totaling millions of dollars and is a member of the National Research Council's Aeronautics and Space Engineering Board. She has received numerous professional awards and honors, including being a Fellow of the American Institute of Aeronautics & Astronautics (AIAA), the American Physical Society and the American Society of Mechanical Engineers. She received the Atwood Award from the American Society for Engineering Education and AIAA, and she was inducted into Academy of Engineering Excellence at her alma mater Virginia Tech University. At Texas A&M, she holds the designations of Regents Professor, Presidential Professor for Teaching Excellence, and holder of the Edward "Pete" Aldridge '60 Professorship.