Drs. Lin Shao and Pavel Tsvetkov, associate professors in the Department of Nuclear Engineering at Texas A&M University, were honored at the 2016 Texas A&M Engineering Faculty and Staff Awards Dinner at the Annenberg Presidential Conference Center in College Station, Texas.  Shao received the Herbert H. Richardson Fellow Award and Tsvetkov received the George Armistead, Jr. '23 Faculty Excellence Teaching Award.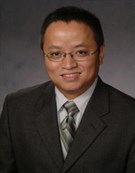 Shao's research interests include radiation effects in nuclear and electronic materials and ion beam analysis. Shao is a part of the Nuclear Material and Fuel Cycles Group at Texas A&M and also manages the ion beam accelerator laboratory, one of the largest ion irradiation facilities in the United States, with a total of five accelerators. Shao received his undergraduate degree in nuclear engineering from Peking University in China before studying at the University of Houston and receiving his doctoral degree in physics in 2001. Shao has been a faculty member at Texas A&M since 2006.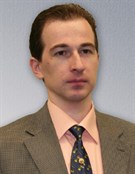 Tsvetkov's research interests include system analysis and optimization methods, complex engineered systems, system design, symbiotic nuclear energy systems, waste minimization and nuclear sustainability, among other areas. Tsvetkov is a member of the Nuclear Power Engineering Group. Tsvetkov received his master's degree in theoretical and experimental reactor physics from the Moscow State Engineering Physics Institute in Russia before going on to receive his Ph.D. in nuclear engineering at Texas A&M. Tsvetkov has been a faculty member at Texas A&M since 2003.