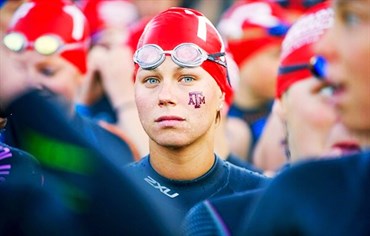 Maddie Hirsch, a junior in the Zachry Department of Civil Engineering at Texas A&M University, is not your typical engineering student. She recently competed in the USA Triathlon Collegiate National Championship in Clemson, South Carolina, with the Texas A&M Triathlon Team. The Aggies finished fourth out of 132 teams competing and individually Hirsch finished 33rd out of the 478 women competing. Hirsch is a native of College Station, Texas, and a graduate of A&M Consolidated High School.
Growing up, Hirsch loved the water and started swimming competitively at the age of 8. She continued her swimming career through high school, competing with both her school team and club teams resulting in a strenuous 20-plus hours of practice per week. After her swimming career ended following her senior year of high school, Hirsch entered her first triathlon. Her background in swimming, combined with a love for running and an interest in cycling instilled in her by her father, made Hirsch a perfect competitor for triathlons. She heard about Texas A&M's triathlon team and attended its informational meeting her freshman year.
"I did my first triathlon and I was immediately hooked," said Hirsch. "I enjoyed being around athletic and academically driven people. It's not so much about the competition, but about representing this team the best I can."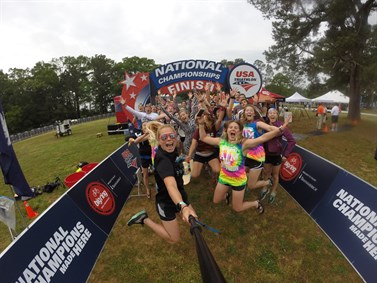 What makes Hirsch unique is her fierce determination both as a teammate and as a student. As a general civil engineering student, Hirsch explores varying topics of interest from water resources to transportation.
In any subject, she discovered that what she learned in class was impactful and allowed her to serve people. She recently became interested in transportation engineering for this reason.
"I like that transportation engineering is about balancing the technical side of the engineering field with the social side as well," she said.
Contributing author: Ryan Terry