Twelve Aggies, including three graduates of the College of Engineering at Texas A&M University, have been selected as the 2016 recipients of the highest honor bestowed upon a former student of Texas A&M University, the Distinguished Alumnus Award.
Receiving the honor from the college of engineering were: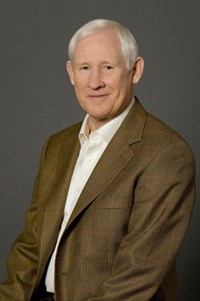 Dr. William M. Barnes '64 is a former Rockwell International executive and accomplished engineer; spending 33 years with Rockwell, he became senior vice president and chief financial officer. He was named an Outstanding Alumnus of A&M's College of Engineering in 1992 and an Outstanding Alumnus of the Department of Industrial Engineering in 2002; received a lifetime award in 2009 from the Texas Council of Industrial Engineering Department Heads; and in 2001, received the Leonardo da Vinci Annual Award given by Rockwell to its Outstanding Engineer. He endowed a chair and a professorship in industrial engineering and has funded A&M professorships and labs through the Rockwell Foundation, served as a charter member of the Chancellor's Century Council and has been a member of the Engineering Advisory Board. He has also raised funds for Texas A&M and Texas A&M athletics as well as for San Antonio's Witte Museum, and supported the United Way of San Antonio. He received his bachelor's and master's degrees in industrial engineering and a Ph.D. in operations research, all from Texas A&M.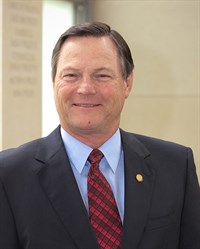 Van H. Taylor '71 retired as president of network services for the southwest region of AT&T after a 34-year career with Southwestern Bell/SBC/AT&T. During his time as president and CEO of Technology Resources Inc., the research subsidiary of SBC Communications, from 1994 to 1997, he relocated the entire organization from St. Louis to Austin. On the Texas A&M Foundation's Board of Trustees from 2010 to 2007, he served as chairman in 2014-15. Serving on The Association of Former Students Board of Directors from 2000 to 2007, he was president of the board in 2006. He served on the College of Engineering Advisory Council from 1997 to 2012 and is an emeritus member. He is a trustee of the Community Foundation of the Brazos Valley; has been a board member and volunteer for Habitat for Humanity; and served on the Boy Scouts of America Circle Ten Executive Council. He received his bachelor's degree in mechanical engineering.
Ray Rothrock '77 has backed many innovative firms as a longtime venture capital investor. He was managing general partner for 25 years of Venrock, a diversified early stage venture capital firm, and lead investor for 53 startup companies. He is a past chair of the National Venture Capital Association and his investment track record has earned him multiple listings on the Forbes Midas List. He was chairman and CEO of RedSeal, a $25 million cyber-security analytics company. He has been a trustee of the Texas A&M Foundation and a board member of The Association of Former Students, served on development councils for the College of Liberal Arts and College of Engineering, and was named a Distinguished Engineer in 2013 and Distinguished Nuclear Engineer in 2011. MIT's Nuclear Engineering and Science Department named him a Distinguished Alumnus in 2012. He led efforts that raised $25 million for Woodside Priory School in Portola Valley, California. He received his bachelor's degree in nuclear engineering from Texas A&M.
Additionally, Dr. Charley V. Wootan, who served as director of the Texas A&M Transportation Institute from 1976-1993, was honored posthumously.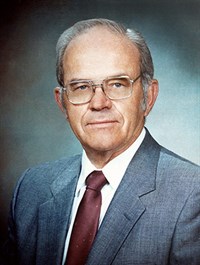 Dr. Charley V. Wootan '50 built the Texas A&M Transportation Institute into the top university-affiliated transport research organization in the United States. He was the institute's director from 1976 to 1993 and director emeritus from 1993 to 2001, the year he passed away. In 2003, he was inducted into the Texas Transportation Hall of Honor. He received awards from the Texas Department of Transportation, the American Road and Transportation Builders Association and the Transportation Research Board. He founded the Council of University Transportation Centers. He chaired the board of the Texas Guaranteed Student Loan Corporation, which in 2001 named the Charley V. Wootan Grant Program for him. In 2012-13, the program awarded grants of $5 million to 1,500 students. He served in the U.S. Marine Corps from 1944 to 1946 and later in the U.S. Air Force Reserve. He was involved with the Greater East Texas Higher Education Authority, College Station United Way and College Station Noon Lions Club.