For many engineering students, the daily grind consists of waking up, studying and going to sleep. Matthew Baumgartner, a senior in the Department of Industrial and Systems Engineering at Texas A&M University, found time to impact lives by co-founding a branch of 180 Degrees Consulting.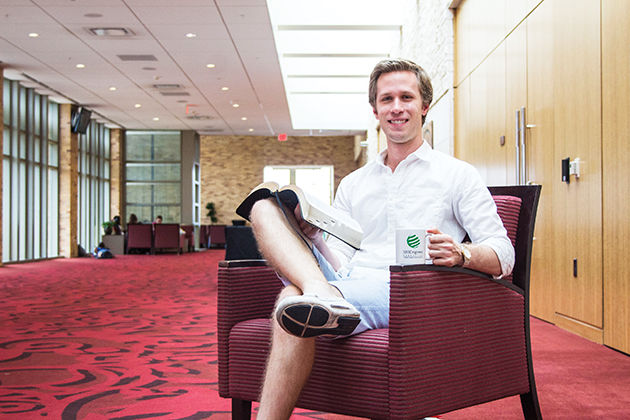 "180 is an international organization that was founded nine years ago in Australia at the University of Sydney," Baumgartner said. "It now has branches in 31 countries at 74 top-tier universities. We are the first university in the heartland of America and in Texas to begin serving."
The organization provides affordable consulting for nonprofit organizations by merging the talent and passion of university students with nonprofits' problems to create social impact. College students all over the world are trained as consultants to design and implement strategies with the goal of helping organizations run more efficiently.
"One of the groups we are working with is called Elijah Rising and they are trying to end human trafficking," he said. "They bought this old college campus and are converting it to a restoration home for women. The facility is now called Kendleton Farms."
This 84-acre farm in Houston will provide a safe place for victims to heal physically, spiritually and emotionally. To serve these women and provide the best resources, the staff asked for help from Baumgartner's team to create effective business models for the women to obtain fiscal independence and re-adjust to society.
"We are building sustainable business models for the women to live and work on the farm," he said. "The six businesses range from a wedding venue to a flower shop to a bed and breakfast."
In addition to working with Elijah Rising, 180 Degrees Consulting at Texas A&M has completed 16 other client engagements since its founding three semesters ago with nonprofits in the Bryan-College Station area and Houston.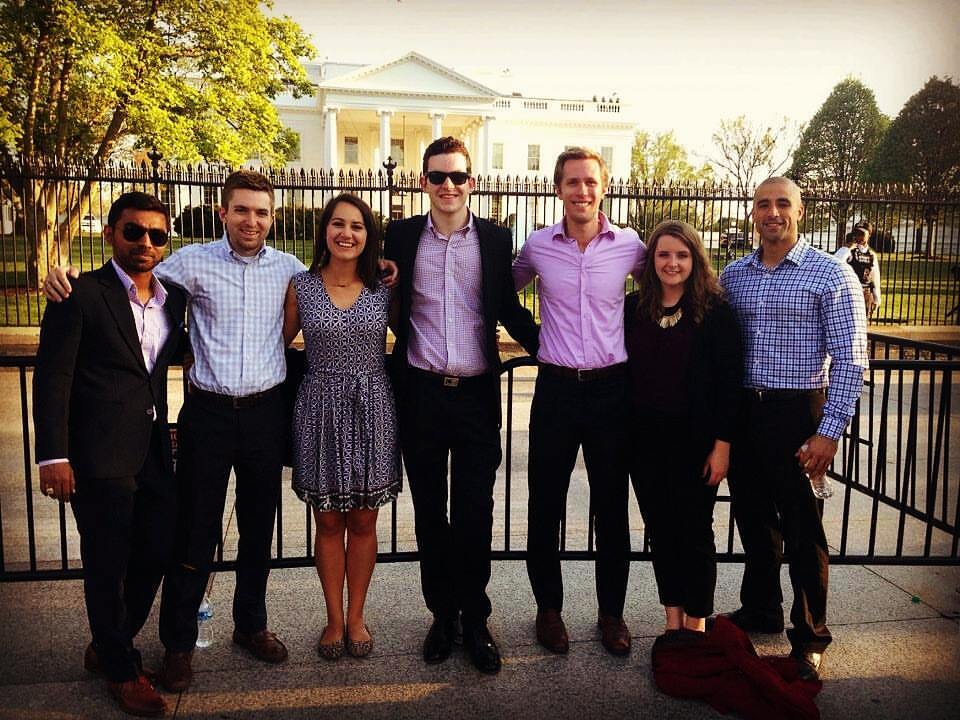 The idea for establishing a branch of 180 Degrees Consulting at Texas A&M came from Callie Lowe, a graduate student in industrial and systems engineering. Together, they began consulting nonprofit organizations in the area.
"My friend Callie heard about 180 Degrees Consulting during an internship from a co-worker," Baumgartner said. "She was really interested and asked me to help her get it started here."
180 Degrees is the world's largest pro bono consultancy and offers a broad range of consulting services for nonprofit organizations. The company's mission is to create value for both the organizations and the student consultants.
"The mission of 180 is to strengthen the ability of socially conscious organizations to achieve high-impact social outcomes through the development of innovative, practical and sustainable solutions," he said.
For Baumgartner, 180 Degrees Consulting allowed him to carry out his passion of helping those in need.
"My goal during my time at Texas A&M and beyond is to love God and to love people well, which I hope is reflected by the things I chose to invest my time in," he said.
Besides functioning as president of 180, Baumgartner was involved in other student organizations including serving as the community director of the International Justice Mission, founding Aggies at All Faiths, working as a resident adviser in the dorms on campus, and performing research in multiple studies in the Human Factors and Cognitive Systems Lab within the Department of Industrial and Systems Engineering. 
While consulting may not be a field that initially comes to mind when industrial engineering is mentioned, Baumgartner has found many areas in which his education and consulting skills complement his passions.
"My four years in industrial and systems engineering have given me a foundation of skills that can be applied across industries," Baumgartner said. "That toolkit has helped equip me for my job after graduation at The Boston Consulting Group where I'll be advising a wide range of organizations."
Photos provided by Matthew Baumgartner.