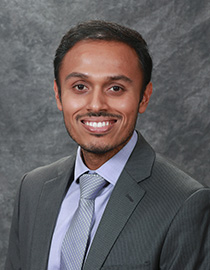 Dr. Moble Benedict, assistant professor in the Department of Aerospace Engineering at Texas A&M University, has been selected to receive the François-Xavier Bagnoud Vertical Flight Award by the American Helicopter Society (AHS). This award, created in 1992 and first known as the AHS Director's Award, is given to an individual Society member under the age of 35 for their career-to-date outstanding contributions to vertical flight technology.
The Award honors the memory of a young helicopter engineer, Swiss Resident, author and rescue pilot who founded the AHS student chapter at the University of Michigan. At 20 years of age, he published a treatise on helicopter aerodynamics. Subsequently, he developed within Europe IFR procedures for rotorcraft, and as a commercial pilot, he performed more than 300 helicopter rescue missions.
Benedict will receive the award at the AHS International Annual Grand Awards Banquet in West Palm Beach, Florida on May 18. The banquet is one of the principal activities of the 72nd Annual Forum & Technology Display, May 16-19, and is attended by more than 600 leaders in vertical flight technology.
Benedict joined the department in 2014.  He received his Ph.D. in aerospace engineering in 2010 from the University of Maryland and his Bachelor and Masters of Technology from the Indian Institute of Technology Bombay. His areas of expertise are in design, development and autonomous control of high performance next generation aircraft at small (MAVs/UAVs) and full scales, energy efficient green aviation, and high efficiency vertical axis wind turbines.