Associate Professor, Mechanical Engineering
Jana and Quentin A. Baker '78 Career Development Associate Professor
ABET Coordinator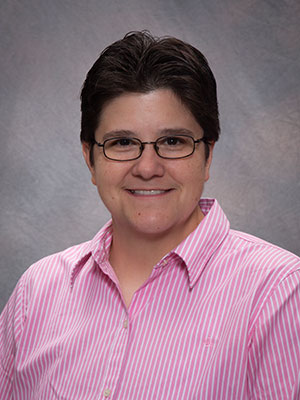 Educational Background
Ph.D., Mechanical Engineering, Texas A&M University – 2006
M.S., Mechanical Engineering, Texas A&M University – 2003
B.S., Engineering with Professional Concentration in Mechanical Engineering – 2001
Research Interests
Gas turbine cooling and heat transfer
Convective cooling technology
Heat transfer enhancement
Heat transfer and fluid mechanics experimentation
Awards & Honors
2023 AIAA Associate Fellow
2021 ASME Fellow
2015 Society of Automotive Engineers (SAE) Ralph R. Teetor Educational Award
2015 American Society of Mechanical Engineers (ASME) – North Texas Section, Young Engineer of the Year
2013 American Society of Mechanical Engineers (ASME), Journal of Heat Transfer – Outstanding Reviewer
2012 American Institute of Aeronautics and Astronautics (AIAA) Abe M. Zarem Educator Award
2011 American Society of Engineering Educators (ASEE) – Summer Faculty Fellowship
Selected Publications
Han, J.C. and Wright, L.M., 2020, Experimental Methods in Heat Transfer and Fluid Mechanics, CRC Press, June 2020, ISBN# 978-0367897925, 382 pages.
Han, J.C. and Wright, L.M., 2022, Analytical Heat Transfer, 2nd Edition, CRC Press, June 2022, ISBN# 978-0367758974, 594 pages.
Wang, H. and Wright, L.M., 2023, "Coupling of Volumetric Flowfield and Surface Effectiveness Measurements for Flat Plate Film Cooling with Cylindrical Holes using Tomographic PIV and PSP," ASME J. Thermal Sciences and Engineering Applications, Vol. 15, Article 061008 (11 pages).
Ullah, I., Wright, L.M., Shiau, C.C., Han, J.C., Gao, Z., and Stanton, A., 2023, "Film Cooling Comparison of Full-Scale Turbine Vanes using the Pressure Sensitive Paint Technique," ASME J. Turbomachinery, Vol. 145, Article 091003 (9 pages).
Wright, L.M., Liu, J., Kamrath, B., and Morris, M.C., 2023, "Evaluation of Additively Manufactured Heat Exchanger Tubes using Experimental and Conjugate Heat Transfer Analysis," ASME Paper No. GT 2023-104056, 2023 ASME (IGTI) Turbo Expo, June 26 – 30, 2023, Boston, Massachusetts.