Instructional Assistant Professor, Mechanical Engineering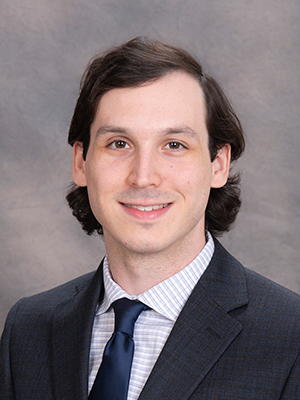 Educational Background
Ph.D., Mechanical Engineering, Texas A&M University — 2021
B.S., Mechanical Engineering, Texas A&M University — 2017
Research Interests
Design theory and methodology

Computational methods for design optimization

Engineering education
Awards & Honors
2021 J. Mike Walker '66 Graduate Student Teaching Award, Department of Mechanical Engineering, Texas A&M University
2020 J. Mike Walker '66 Impact Award, Department of Mechanical Engineering, Texas A&M University
2020 DAC Paper of Distinction, ASME IDETC Conference for J. Weaver-Rosen and R. Malak "Efficient Parametric Optimization for Expensive Single Objective Problems" in Proceedings of the ASME 2020 International Design Engineering Technical Conferences and Computers in Engineering Conference (IDETC/CIE)
2020 Academy for Future Faculty (AFF) Fellow, Center for Teaching Excellence, Texas A&M University
Selected Publications
Weaver-Rosen, J.M. and Malak, R.J. (2021). "Efficient Parametric Optimization for Expensive Single-Objective Problems," ASME Journal of Mechanical Design. 143(3). Doi: 10.1115/1.4049519.
Weaver-Rosen, J.M., Carpenter, F.L., Cizmas, P.G.A., Malak, R.J., Abraham, T.A., and Hunsaker, D.F. (2021). "Computational Design Methodology of Adaptive Outer Mold Line for Robust Low En-Route Noise of a Supersonic Aircraft," Proceedings of 2021 AIAA Scitech Forum. Doi: 10.2514/6.2021-0877
Weaver-Rosen, J.M., Leal, P.B.C., Hartl, D.J., and Malak, R.J. (2020). "Parametric Optimization for Morphing Structures Design: Application to Morphing Wings Adapting to Changing Flight Conditions," Structural and Multidisciplinary Optimization 62. Doi:10.1007/s00158-020-02643-y.