Associate Professor, Mechanical Engineering
Gulf Oil/Thomas A. Dietz Career Development Professor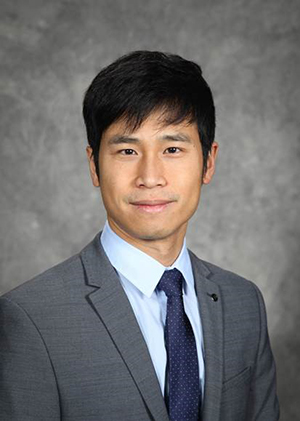 Educational Background
Ph.D., Mechanical Engineering, University of Michigan, Ann Arbor – 2011
M.S., Applied Mechanics, National Taiwan University – 2006
B.S., Civil Engineering, National Taiwan University – 2004
Research Interests
Non-traditional machining processes
Material removal mechanics and modeling
Surgical simulation and analysis
Advanced additive processes for polymers
3D printing of polymer composites
Awards & Honors
2022 ASME Fellow
2019 TEES Engineering Genesis Award
2018 TEES Young Faculty Fellow Award, Texas A&M University
2017 Outstanding Young Manufacturing Engineer Award, Society of Manufacturing Engineers (SME)
2017 Blackall Machine Tool and Gage Award, American Society of Mechanical Engineers (ASME)
2017 Brittan Outstanding Undergraduate Teaching Award, Texas A&M Mechanical Engineering
2015 Second Place Winner of Technology Innovation Abstract, International Meeting on Simulation in Healthcare, New Orleans, LA
Selected Publications
A. Kazi and B. Tai, 2021, "Comparison of Rotary and Linear Cutting Methodology in Determining Specific Cutting Energy of Granite," Journal of Manufacturing Science and Engineering, v. 143, 111002.
A. Nigam, and B. Tai, 2021, "In-process Chemical and Mechanical Polishing for Fused Filament Fabrication: A Feasibility Study," Manufacturing Letters, v. 28, pp. 59-62.
J. Raval and B. Tai, 2021, "An Optical Tomographi Method to Characterize the Mist Distribution in MQL Tools," Journal of Manufacturing Processes, v. 62, pp. 275-282
D. Kim, J. Suriboot, C.C. Shih, A. Cwiklik, M.A. Grunlan, and B. Tai, 2020, "Mechanical isotropy and postcure shrinkage of polydimethylsiloxane printed with digital light processing," Rapid Prototyping Journal, v. 26, pp. 1447-1452.
C.C. Shih, M. Burnette, D. Staack, J. Wang, and B. Tai, 2019, "Effects of cold plasma treatment on interlayer bonding strength in FFF process," Additive Manufacturing, v 25, pp. 104-111.