Associate Professor, Mechanical Engineering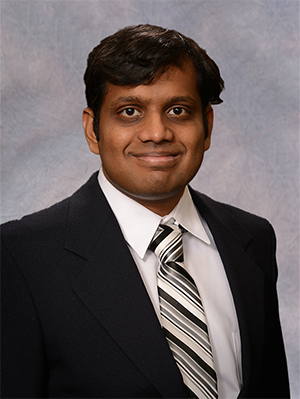 Educational Background
Ph.D., Civil Systems Engineering, University of California, Berkeley – 2007
M.S., Electrical Engineering and Computer Science, University of California, Berkeley – 2006
M.S., Mechanical Engineering, Texas A&M University – 2001
B.Tech., Mechanical Engineering, Indian Institute of Technology, Madras – 1999
Research Interests
Dr. Rathinam's research focuses on motion planning and control of autonomous vehicles, collaborative decision making, combinatorial optimization, vision based control and air traffic control.
Selected Publications
S.G. Manyam, S Rathinam, On tightly bounding the Dubins Traveling Salesman's optimum, Journal of Dynamic Systems, Measurement, and Control 140 (7), 2018.
S.G. Manyam, S. Rathinam, D. Casbeer and E. Garcia, "Tightly Bounding the Shortest Dubins Paths Through a Sequence of Points", Journal of Intelligent & Robotic Systems, 2017.
S. Rathinam and P. Khargonekar, "An Approximation Algorithm for a Shortest Dubins Path Problem", ASME 2016 Dynamic Systems and Control Conference.
J. Bae and S. Rathinam, "A primal-dual approximation algorithm for a two depot heterogeneous traveling salesman problem", Optimization Letters, 2016.
K. Sundar and S. Rathinam, "Algorithms for Routing an Unmanned Aerial Vehicle in the Presence of Refueling Depots", IEEE Transactions on Automation Science and Engineering, 2014.