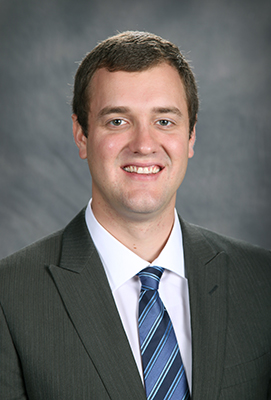 Educational Background
Ph.D. in Engineering Sciences, Harvard University, 2014
S.M. in Engineering Sciences, Harvard University, 2010
B.S. in Mechanical Engineering, Rice University, 2008
B.A. in Materials Science, Rice University, 2008
Research Interests
Dr. Pharr's current research focuses on materials for energy storage and conversion, deformation and fracture of soft materials, mechanics of flexible/wearable electronic devices, coupled electro-chemo-mechanics, mass transport in materials, and electromigration in microelectronics.
Awards & Honors
NSF CAREER Award (2020)
Kaneka Junior Faculty Award (2019)
Peggy L. & Charles Brittan '65 Outstanding Undergraduate Teaching Award (2019)
Haythornthwaite Research Initiation Grant Award through ASME AMD (2017)
National Science Foundation Graduate Research Fellowship (2013)
Harvard University Distinction in Teaching Award (2010 & 2011)
National Defense Science and Engineering Graduate Fellowship (2010)
Alan J. Chapman Award in Mechanical Engineering (2008)
Selected Publications
Yuwei Zhang, Yuting Luo, Cole Fincher, Sarbajit Banerjee, and Matt Pharr. "Chemo-Mechanical Degradation in V2O5 Thin Film Cathodes of Li-ion Batteries during Electrochemical Cycling." Journal of Materials Chemistry A (2019).
Seunghyun Lee and Matt Pharr. " 'Sideways' and stable crack propagation in a silicone elastomer." Proceedings of the National Academy of Sciences of the United States of America 116 (19), 9251-9256 (2019).
Yuwei Zhang, Yuting Luo, Coleman Fincher, Scott McProuty, Garrett Swenson, Sarbajit Banerjee, and Matt Pharr. "In-Situ Measurements of Stress Evolution in Composite Sulfur Cathodes." Energy Storage Materials 16, 491-497 (2019).
Yuhao Liu, Matt Pharr, and Giovanni Salvatore. "Lab-on-Skin: A Review of Flexible and Stretchable Electronics for Wearable Health Monitoring." ACS Nano 11 (10), 9614-9635 (2017).
Yinji Ma, Matt Pharr, Liang Wang, Jeonghyun Kim, Yuhao Liu, Yeguang Xue, Rui Ning, Xiufeng Wang, Ha Uk Chung, Xue Feng, John A. Rogers, and Yonggang Huang. "Soft Elastomers with Ionic Liquid-Filled Cavities as Strain Isolating Substrates for Wearable Electronics." Small 1602954 (2017).