Nelson-Jackson Chair
Director, Turbomachinery Laboratory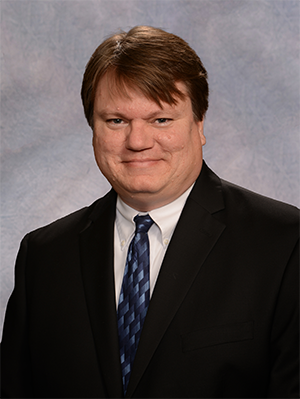 Educational Background
Stanford University, Ph.D., Mechanical Engineering (1998)
University of Florida, M.S., Mechanical Engineering (1990)
University of Central Florida, B.S., Mechanical Engineering (1988)
Research Interests
Combustion, propulsion, shock waves, chemical kinetics, solid rocket propellants, laser diagnostics, spectroscopy, compressible flow, shock tubes, gas turbine combustion, fluid mechanics, aerosols, advanced additives, high-speed aerodynamics, and liquid rocket combustion.
Awards & Honors
Dean of Engineering Excellence Award, Professor Level (2019)
TEES Senior Faculty Fellow Award (2017)
The James J. Cain Graduate Teaching Award (2015)
Best Paper Award, X ISHPMIE (2014)
Nelson-Jackson Professor (2013)
TEES Fellow Award (2011)
Teaching Excellence Award (2010, 2011)
ASME Fellow (2010)
Faculty Fellow, Mary Kay O'Connor Process Safety Center (2010)
Leland T. Jordan Career Development Professorship (2010-2012)
Best Paper Award, 2008 ASME Turbo Expo (2009)
Research Incentive Award, UCF (2007)
Outstanding Researcher Award, Assistant Professor, CECS, UCF (2006)
Teaching Incentive Program Award, UCF (2006)
Pi Tau Sigma Professor of the Year, UCF (2003, 2005, 2006)
NSF CAREER Award (2006-2011)
Pi Tau Sigma Advisor of the Year, UCF (2004)
Selected Publications
C. R. Mulvihill, M. W. Crofton, D. G. Arnold, E. L. Petersen, and K. Y. Lam, "A Laser Diagnostic at 427 nm for Quantitative Measurements of CH in a Shock Tube," Applied Physics B, Vol. 125, 2019, p. 78 (1-11).
S. A. Alturaifi, R. L. Rebagay, O. Mathieu, B. Guo, and E. L. Petersen, "A Shock-Tube Auto-Ignition Study of Jet, Rocket, and Diesel Fuel," Energy & Fuels, Vol. 33, No. 3, 2019, pp. 2516-2525.
J. C. Thomas, T. E. Sammet, C. A. M. Dillier, A. R. Demko, F. A. Rodriguez, and E. L. Petersen, "Aging Effects on the Burning Rates of Composite Solid Propellants with Nano-Additives," Journal of Propulsion and Power, Vol. 35, No. 2, 2019, pp. 342-351.
L. T. Pinzón, O. Mathieu, C. R. Mulvihill, I. Schoegl, and E. L. Petersen, "Ignition Delay Time and H2O Measurements During Methanol Oxidation Behind Reflected Shock Waves," Combustion and Flame, Vol. 203, 2019, pp. 143-156.
O. Mathieu, W. D. Kulatilaka, and E. L. Petersen, "Shock-Tube Studies of Sarin Surrogates," Shock Waves, Vol. 29, 2019, pp. 441-449.