Nelson-Jackson Professor
Director, Turbomachinery Laboratory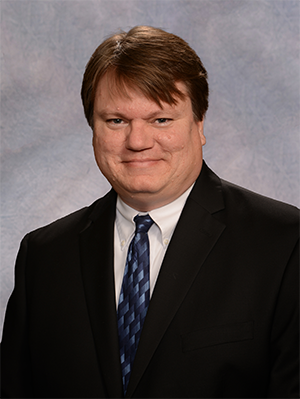 Educational Background
Stanford University, Ph.D., Mechanical Engineering (1998)
University of Florida, M.S., Mechanical Engineering (1990)
University of Central Florida, B.S., Mechanical Engineering (1988)
Research Interests
Combustion, propulsion, shock waves, chemical kinetics, solid rocket propellants, laser diagnostics, spectroscopy, compressible flow, shock tubes, gas turbine combustion, fluid mechanics, aerosols, advanced additives, high-speed aerodynamics, and liquid rocket combustion.
Awards & Honors
TEES Senior Faculty Fellow Award (2017)
The James J. Cain Graduate Teaching Award (2015)
Best Paper Award, X ISHPMIE (2014)
Nelson-Jackson Professor (2013)
TEES Fellow Award (2011)
Teaching Excellence Award (2010, 2011)
ASME Fellow (2010)
Faculty Fellow, Mary Kay O'Connor Process Safety Center (2010)
Leland T. Jordan Career Development Professorship (2010-2012)
Best Paper Award, 2008 ASME Turbo Expo (2009)
Research Incentive Award, UCF (2007)
Outstanding Researcher Award, Assistant Professor, CECS, UCF (2006)
Teaching Incentive Program Award, UCF (2006)
Pi Tau Sigma Professor of the Year, UCF (2003, 2005, 2006)
NSF CAREER Award (2006-2011)
Pi Tau Sigma Advisor of the Year, UCF (2004)
Selected Publications
Y. Zhang, O. Mathieu, E. L. Petersen, G. Bourque, and H. J. Curran, "Assessing the Predictions of a NOx Kinetic Mechanism on Recent Hydrogen and Syngas Experimental Data," Combustion and Flame, Vol. 182, 2017, pp. 122-141.
J. W. Hargis and E. L. Petersen, "Shock-Tube Boundary-Layer Effects on Reflected-Shock Conditions With and Without CO2," AIAA Journal, Vol. 55, No. 3, 2017, pp. 902-912.
C. Osorio, A. Morones, J. W. Hargis, E. L. Petersen, and M. S. Mannan, "Effect of C2HF5 and C3HF7 on Methane and Propane Ignition and Laminar Flame Speed: Experimental and Numerical Evaluation," Journal of Loss Prevention in the Process Industries, Vol. 48, 2017, pp. 21-31.
A. R. Demko, T. W. Allen, J. C. Thomas, M. Johnson, G. R. Morrow, D. L. Reid, S. Seal, and E. L. Petersen, "Comparison of Commercially Available and Synthesized Titania Nano-Additives in Composite HTPB/AP Propellant," Propellants, Explosives, Pyrotechnics, Vol. 42, Issue 2, 2017, pp. 158-166.
O. Mathieu, C. Mulvihill, and E. L. Petersen, "Shock-Tube Water Time-Histories and Ignition Delay Time Measurements for H2S Near Atmospheric Pressure," Proceedings of the Combustion Institute, Vol. 36, 2017, pp. 4019-4027.