Associate Professor, Mechanical Engineering
Associate Department Head for Graduate Programs, Mechanical Engineering
Gulf Oil/Thomas A. Dietz Career Development Professor I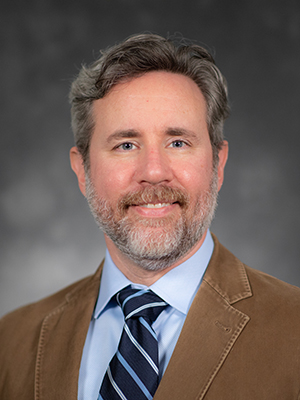 Educational Background
Ph.D., Mechanical Engineering, Georgia Institute of Technology — 2008
M.S., Mechanical Engineering, Georgia Institute of Technology — 2005
M.S., Electrical and Computer Engineering, Carnegie Mellon University — 2000
B.E., Electrical and Computer Engineering, Stony Brook University — 1998
Research Interests
Computational methods (including optimization, machine learning, AI) for supporting engineering systems design
Decision making in engineering systems design
Design and systems engineering theory
Applications to materials design, smart structures, and complex engineered systems
Awards & Honors
2021 James J. Cain '51 Faculty Graduate Teaching Award, Department of Mechanical Engineering, Texas A&M University
2020 SEIKM Best Paper Award, ASME CIE Conference for A. Chatterjee, R. Malak and A. Layton "Exploring System of Systems Resilience vs. Affordability Trade-Space using a Bio-Inspired Metric" in Proceedings of the ASME 2020 International Design Engineering Technical Conferences and Computers in Engineering Conference (IDETC/CIE)
2020 DAC Best Paper Award, ASME IDETC Conference for T. Kirk and R. Arroyave and R. Malak "Computational Design of Compositional Graded Alloys for Property Monotonicity" in Proceedings of the ASME 2020 International Design Engineering Technical Conferences and Computers in Engineering Conference (IDETC/CIE)
2020 DAC Paper of Distinction, ASME IDETC Conference for J. Weaver-Rosen and R. Malak "Efficient Parametric Optimization for Expensive Single Objective Problems" in Proceedings of the ASME 2020 International Design Engineering Technical Conferences and Computers in Engineering Conference (IDETC/CIE)
2017-present Gulf Oil/Thomas A. Dietz Career Development Professor I
2014 Texas A&M Engineering Experiment Station (TEES) Young Faculty Fellow Award
2014 Lockheed Martin Teaching Excellence Award, College of Engineering, Texas A&M University
2014 Morris E. Foster Faculty Fellow I in Mechanical Engineering, College of Engineering, Texas A&M University
2014 Engineering Genesis Award for Multidisciplinary Research, College of Engineering, Texas A&M University. Given in recognition of success in leading large-scale multidisciplinary research projects at Texas A&M
2013 Peggy L. and Charles L. Brittan '65 Teaching Award for Outstanding Undergraduate Teaching, Department of Mechanical Engineering, Texas A&M University
Selected Publications
Chatterjee, A., Malak, R.J. and Layton, A. (2021). "Exploring System of Systems Resilience vs. Affordability Tradespace using a Bio-Inspired Metric" ASME Journal of Computers and Information in Science and Engineering. 21(5). doi: 10.1115/1.4050288
Weaver-Rosen, J. M. and Malak, R.J. (2021). "Efficient Parametric Optimization for Expensive Single-Objective Problems" ASME Journal of Mechanical Design. 143(3). Doi: 10.1115/1.4049519.
Vermillion, S. and Malak, R. (2020) "An Investigation on Requirement and Objective Allocation Strategies using a Principal-Agent Model" Systems Engineering. 23(1). DOI: 10.1002/sys.21511.
Kirk, T., Galvan, E., Malak, R. and Arroyave, R. (2018) "Computational Design of Gradient Paths in Additively Manufactured Functionally Graded Materials" ASME Journal of Mechanical Design. 140(11).
Peraza-Hernandez, E., Hartl, D., Malak, R.J., and Lagoudas, D. (2014) "Origami Inspired Active Structures: A Synthesis and Review," Smart Materials and Structures. 23(9) 094001.