Assistant Professor, Mechanical Engineering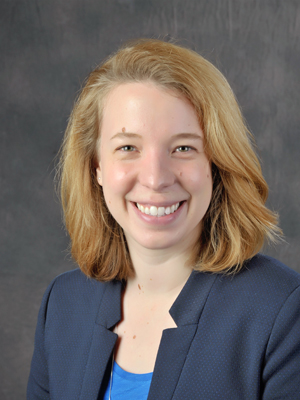 Educational Background
Ph.D, Mechanical Engineering, Georgia Institute of Technology — 2014
B.S., Mechanical Engineering, Minor in Studio Arts, University of Pittsburgh — 2009
Research Interests
Bio-inspired systems design problems focusing on the use of ecological network characteristics and analysis techniques to design resilient and sustainable complex human networks, systems, and systems of systems. Applications include industrial resource and manufacturing networks, complex energy systems, and water distribution networks.
Selected Publications
Panyam, V., Huang, H., Davis, K., and Layton, A., 2019, "Bio-Inspired Design for Resilient Power Networks," Applied Energy, 251.
Layton, A., B. Bras and M. Weissburg. (2017). "Improving Performance of Eco-Industrial Parks." International Journal of Sustainable Engineering, 1-10.
Reap, J. and Layton, A., 2017, "Lessons from Living Systems for the Development of Sustainable Industrial Resource Networks," Journal of Energy Challenges and Mechanics, 4(1), pp. 1-10.
Layton, A., B. Bras and M. Weissburg. (2016). "Designing Industrial Networks using Ecological Food Web Metrics." Journal of Environmental Science & Technology, 50(20): 11243-11252.
Layton, A., B. Bras and M. Weissburg. (2016). "Industrial Ecosystems and Food Webs: An expansion and update of existing data for eco-industrial parks and understanding the ecological food webs they wish to mimic." Journal of Industrial Ecology, 20(1): 85-98.