Professor, Mechanical Engineering
Department Head, Engineering Technology and Industrial Distribution
JR Thompson Endowed Chair, Engineering Technology and Industrial Distribution
Regents Professor
Affiliated Faculty, Aerospace Engineering
Affiliated Faculty, Electrical & Computer Engineering
Affiliated Faculty, Engineering Technology & Industrial Distribution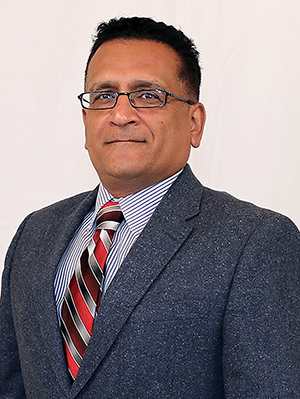 Educational Background
Ph.D., Mechanical Engineering, University of California, Berkeley — 1991
M.Sc., Mechanical Engineering, University of California, Berkeley — 1983
B.Sc., Mechanical Engineering, University of California, Berkeley — 1981
Research Interests
Computational Intelligence
Mechatronics
Dynamic Systems and Control
Robotics and Automation
Autonomous Vehicles
Fault Diagnosis and Identification (FDI)
Rehabilitation Robotics
Awards & Honors
Fellow of the American Society of Mechanical Engineers (ASME), March 2009
IEEE Best Paper Award, IEEE Transactions on Fuzzy Systems, December 2001.
B.P. Amoco Award for Teaching Excellence, October 2001.
Bechtel Faculty Fellow in Mechanical Engineering, 2000-2001.
NASA Faculty Fellow, Ames Research Center, Summer 2000.
Boeing A.D. Welliver Fellow, Summer 1999.
Selected Publications
M. F. Wahid, R. Tafreshi and R. Langari, "A Multi-Window Majority Voting Strategy to Improve Hand Gesture Recognition Accuracies Using Electromyography Signal," IEEE Transactions on Neural Systems and Rehabilitation Engineering, (accepted, Dec 2019.)
Q. Zhang*, R. Langari, H. E.Tseng, D. Filev, S. Szwabowski, S. Coskun, "A Game Theoretic Model Predictive Controller with Aggressiveness Estimation for Mandatory Lane Change," IEEE Transactions on Intelligent Vehicles, DOI 10.1109/TIV.2019.295536, (accepted Nov 2019).
J. Yao, J. Zhao, Y. Deng, and R. Langari, "Weak Fault Feature Extraction of Rotating Machinery Based on Double-Window Spectrum Fusion Enhancement," IEEE Transactions on Instrumentation and Measurement, ISSN: 0018-9456, DOI: 10.1109/TIM.2019.2910920, April 2019.
J.-Q. Xu, L. Li, S. Coskun and R. Langari, "Energy Management of Plug-In Hybrid Electric Vehicle Using Vehicle Lateral Dynamic in Velocity Prediction," IEEE Transactions on Vehicular Technologies, 2019, 68(4), pp.3279-3293.
J. Yoo* and R. Langari, "A Predictive Perception Model and Control Strategy for Collision Free Autonomous Driving", IEEE Transactions on Intelligent Transportation Systems", 2018, 20(11), pp.4078-4091.