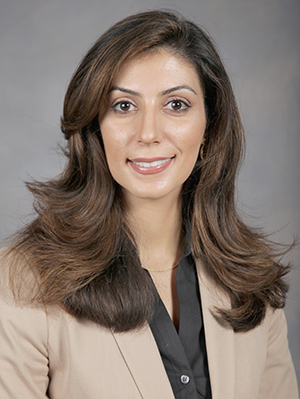 Educational Background
Postdoctoral Fellow, George Woodruff School of Mechanical Engineering, Georgia Institute of Technology, 2015-2017
Ph.D., Mechanical & Aerospace Engineering, University of California, Irvine (2014)
M.S., Aerospace Engineering, Sharif University of Technology, Tehran, Iran (2007)
B.S., Mechanical Engineering, Iran University of Science & Technology, Tehran, Iran (2005)
Research Interests
Computational fluid dynamics of reacting and non-reacting turbulent multiphase flows, spray and liquid atomization, spray combustion, hydrodynamic instability, thermal and hydraulic behavior of supercritical fluids used in advanced power cycles, flow in porous media.

Prior to joining Texas A&M University, Dr. Jarrahbashi was a post-doctoral fellow at Georgia Institute of Technology (2015-2017) and an assistant specialist and lecturer at University of California, Irvine (2014-2015). 
Awards & Honors
APS Gallery of Fluid Motion in Poster Competition, American Physical Society-Division of Fluid Dynamics, 2016
Outstanding Poster Award, International Symposium of Supercritical CO2 Power Cycles, 2016
Phi Beta Kappa International Scholarship, 2013
Teaching Assistant Award of Excellence, University of California, Irvine, 2013
Society of Women Engineers Fellowship, 2012
Selected Publications
M. Caccia, M. Tabandeh-Khorshid, G. Itskos, A. R. Strayer, A. S. Caldwell, S. Pidaparti, S. Singnisai, A. D. Rohskopf, A. M. Schroeder, D. Jarrahbashi, T. Kang, S. Sahoo, N. R. Kadasala, A. Marquez-Rossy, M. H. Anderson, E. Lara-Curzio, D. Ranjan, A. Henry & K. H. Sandhage, "Ceramic–metal composites for heat exchangers in concentrated solar power plants", Nature, 562, 406–409, 2018.
D. Jarrahbashi, W. A. Sirignano, P. P. Popov, F. Hussain, "Numerical simulation of liquid round jet atomization", Physical Review Fluids, 2(9), 090504, 2017 (Invited Article).
D. Jarrahbashi, W. A. Sirignano, P. P. Popov, F. Hussain, "Early Spray Development at High Pressure: Hole, Ligament and Bridge Formations", Journal of Fluid Mechanics, 792, pp. 186-231, 2016.
D. Jarrahbashi and W. A. Sirignano, "Vorticity Dynamics for Transient High-Pressure Liquid Injection", Physics of Fluids, 26 (10), 101304, 2014 (Invited Article).
D. Jarrahbashi, K. Sayop, C. L. Genzale, Benjamin W. Knox, "Computational Analysis of End-of-Injection Transient and Its Effects on Combustion Recession", International Journal of Engine Research, 18(10), pp.1088-1110, 2017.
D. Jarrahbashi, K. Sayop, C. L. Genzale, "Simulation of Combustion Recession after End-of-Injection at Diesel Engine Conditions", Journal of Engineering for Gas Turbines and Power, 139(10), p.102804, 2017.
K. Sayop, D. Jarrahbashi, C. L. Genzale, "The Role of Turbulent-Chemistry Interaction in Simulating End-of-Injection Combustion Transients in Diesel Sprays", SAE Technical Paper, 2017-01-0838.
D. Jarrahbashi, S. R. Sandeep, D. Ranjan, "Nucleation of Super-Critical Carbon Dioxide in a Venturi", Nuclear Engineering & Design, 103, 69-82, 2016.