Professor and Department Head, Department of Multidisciplinary Engineering
Professor, J. Mike Walker '66 Department of Mechanical Engineering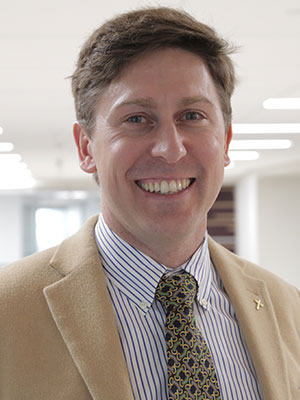 Educational Background
Ph.D., Mechanical Engineering, University of Michigan, Ann Arbor — 2005
M.S., Mechanical Engineering, University of Michigan, Ann Arbor — 2002
B.S.E, Mechanical Engineering, University of Michigan, Ann Arbor — 1999
Research Interests
Internal combustion engines, in-cylinder combustion and emission formation processes, fundamental experimental diagnostics and investigations, advanced and novel combustion processes (low temperature combustion, homogenous charge compression ignition, premixed compression ignition), alternative fuels (natural gas, bio-based fuels, hydrogen), aftertreatment systems and their coupling to IC engines (LNT, SCR, DOC, DPF).
Awards & Honors
Fellow of the American Society of Mechanical Engineers (2018)
Texas A&M Aggies Celebrate Teaching Award (2018)
ASME Special Recognition Service Award for Services to the Internal Combustion Engine Division (2015 and 2016)
Eppright University Professorship of Undergraduate Teaching Excellence (2015)
Steve Brauer, Jr. '02 Faculty Fellow (2015 and 2018)
Selected Publications
Fieseler, K., Linker, T., Patterson, M., Rem, D., Jacobs, T. (2020). Estimating laminar flame speed and ignition delay for a series of natural gas mixtures at IC engine-relevant conditions. ASME Journal of Energy Resources Technology 142 (6), pp. 062301-1 – 062301-6.
Fieseler, K., Jacobs, T., Patterson, M. (2018). Kinematics of an articulated connecting rod and its effect on simulated compression pressure and port timings. ASME Engineering Journal of Gas Turbines and Power 140 (9), pp. 092803-1 – 092803-7.
Li, J., Jacobs, T., Bera, T., Parkes, M. (2018). Comparison of diesel engine efficiency and combustion characteristics between different bore engines. ASME Engineering Journal of Gas Turbines and Power 140 (10), pp. 102807-1 – 102807-13.
Mashayekh, A. Jacobs, T., Patterson, M., Etcheverry, J. (2017). Prediction of air-fuel ratio control of a large-bore natural gas engine using computational fluid dynamic modeling of reed valve dynamics. International Journal of Engine Research 18 (9), pp. 900 – 908.
Paul, D., Nepal, B., Johnson, M., Jacobs, T. (2018). Examining validity of general self-efficacy scale for assessing engineering students' self-efficacy. International Journal of Engineering Education 34 (5), pp. 1671 – 1686.