Senior Associate Dean for Academic Affairs
Professor Mechanical Engineering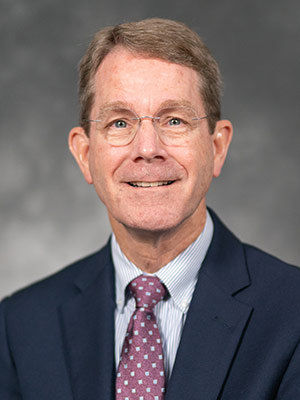 Educational Background
Ph.D., Mechanical Engineering, Texas A&M University — 1984
M.S., Biomedical Engineering, Louisiana Tech University — 1981
B.S., Mechanical Engineering, Louisiana Tech University – 1979
B.S., Biomedical Engineering, Louisiana Tech University — 1979
Research Interests
Bone biomechanics and mechanical properties

Rodent animal models, simulated space flight, exercise and pharmacologic countermeasures, as well as other osteoporosis risk factors

Development of specialized techniques for characterizing mechanical properties of bone tissue from rodent (mouse and rat) animal models.
Awards & Honors
Association of Former Students Distinguished Achievement Award in Teaching, 2018
Mechanical Engineering Industrial Advisory Council Outstanding Faculty Contribution Award, 2015
Charles M. Crawford Service Award, 2010-2011, Look College of Engineering
ASME Fellow, 2008
Mervin and Annette Peters Advising Award, Texas A&M University President's Award, May 2007
ASME South Texas Section Claude L. Wilson Award, April 2006
ASME South Texas Section Meritorious Service Award, April 2005
Ruth and William Neely '52/Dow Chemical Faculty Fellow, 2004-2005, Texas A&M University College of Engineering
Peggy L. and Charles T. Brittan Teaching Award for Outstanding Undergraduate Teaching, Dept. of Mechanical Engineering, 2002
Orthopedics and Musculoskeletal Study Section Member, National Institutes of Health, 10/97–6/02
Selected Publications
Mantri AV, Allaway HCM, Brezicha JE, Hogan HA, Bloomfield SA, "Oral Estradiol Impact on Mitigating Unloading-Induced Bone Loss in Ovary-Intact Rats," Aerospace Medicine and Human Performance, 92(2):65-74, February 2021.
Metzger C.E., Narayanan, S.A., Elizondo, J.P., Carter, A.M., Zawieja, D.C., Hogan, H.A., Bloomfield, S.A., "DSS-Induced Colitis Produces Inflammation-Induced Bone Loss While Irisin Treatment Mitigates the Inflammatory State in both Gut and Bone," Scientific Reports. 9, Article Number: 15144 (2019).
Metzger, C.E., Brezicha, J.E., Elizondo, J.P., Narayanan, N., Hogan, H.A., Bloomfield, S.A., "Differential Responses of Mechanosensitive Osteocyte Proteins in Fore- and Hindlimbs of Hindlimb Unloaded Rats," Bone, 105:26-34, December 2017.
Shirazi-Fard, Y., Metzger, C.E., Kwaczala, A.T., Judex, S., Bloomfield, S.A., Hogan, H.A., "Moderate Intensity Resistive Exercise Improves Metaphyseal Cancellous Bone Recovery Following an Initial Disuse Period, but Does Not Mitigate Decrements During a Subsequent Disuse Period in Adult Rats," Bone, 66:296-305, September 2014.
Shirazi-Fard, Y., Anthony, R.A., Kwaczala, A.T., Judex, S., Bloomfield, S.A., Hogan, H.A., "Previous Exposure to Simulated Microgravity Does Not Exacerbate Bone Loss During Subsequent Exposure in the Proximal Tibia of Adult Rats," Bone, 56(2):461-473, October 2013.