Professor, Mechanical Engineering
Oscar S. Wyatt, Jr. '45 Chair II Professor
Member, National Academy of Engineering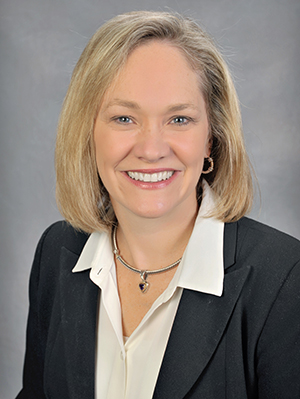 Educational Background
Ph.D., Mechanical Engineering, University of California, Berkeley — 1996
M.S., Mechanical Engineering, University of California, Berkeley
B.S., Mechanical Engineering, Rice University — 1991
Research Interests
Nanoscale thermal energy transport
Nanoscale tribology
Surface and interface physics in the finger-device interface for human machine interfaces and haptics
Micro/nanoscale sensor and actuator integration and characterization for human-machine interfaces and haptics
Innovation and technology development processes
Industry Experience
Technology and business process innovator with senior level leadership experience in engineering, advanced R&D, and new product development (19 years, Seagate Technology).

Known for bringing discipline to the experimental process and leveraging Lean and Agile methodologies.

Skilled in leading critical technology transitions, developing strategy and roadmaps, and accelerating project delivery.
Awards & Honors
2021 ASME Robert Henry Thurston Lecture Award
2019 Aggie Women Network Eminent Scholar
2019 Mechanical Engineering Industry Advisory Council Faculty Mentoring Award
Fellow, National Academy of Inventors
Selected Publications
Choi, Changhyun, Yuan Ma, Xinyi Li, Sitangshu Chatterjee, Sneha Sequeira, Rebecca F. Friesen, Jonathan R. Felts and M. Cynthia Hipwell, "Surface haptic rendering of virtual shapes through change in surface temperature", Science Robotics, 23 Feb 2022, Vol 7, Issue 63.
Li, X., Y. Ma, C. Choi, X. Ma, S. Chatterjee, S. Lan, and M.C. Hipwell, "Nanotexture Shape and Surface Energy Impact on Electroadhesive Human-Machine Interface Performance," Advanced Materials, June 25, 2021, https://doi.org/10.1002/adma.202008337.
Changhyun Choi, Yuan Ma, Xinyi Li, Xuezhi Ma, and M. Cynthia Hipwell "Finger Pad Topography beyond Fingerprints: Understanding the Heterogeneity Effect of Finger Topography for Human-Machine Interface Modeling" ACS Applied Materials & Interfaces 2021 13 (2), 3303-3310 DOI: 10.1021/acsami.0c15827
Li, X., C. Choi, Y. Ma, P. Boonpuek, J. R. Felts, J. Mullenbach, C. Shultz, J. E. Colgate, M. C. Hipwell, "Electrowetting: A Consideration in Electroadhesion," in IEEE Transactions on Haptics, vol. 13, no. 3, pp. 522-529, 1 July-Sept. 2020, doi: 10.1109/TOH.2020.2979439
Boonpuek, P. , Y. Ma, X. Li, C. Choi, M. C. Hipwell, and J.R. Felts, "Evaluation of the Electrowetting Effect on the Interfacial Mechanics Between Human Corneocytes and Nano-Asperities" Langmuir, March 2021.