Professor, Mechanical Engineering
Marcus C. Easterling '30 Chair Professor
University Distinguished Professor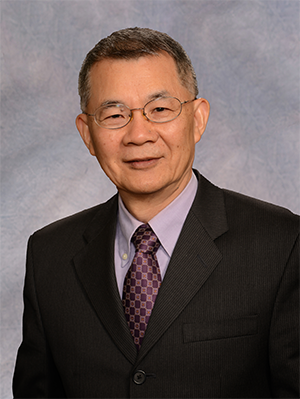 Educational Background
Sc.D. Mechanical Engineering, Massachusetts Institute of Technology, Cambridge, Massachusetts 1976
M.S. Mechanical Engineering, Lehigh University, Bethlehem, Pennsylvania 1973
B.S. Mechanical Engineering, National Taiwan University, Taipei, Taiwan 1970
Research Interests
Advanced experimental and computational methods in convection heat transfer
Heat transfer enhancement
Heat transfer in rotating cooling channel flows
Film cooling in unsteady high turbulent flows
Advanced cooling in gas turbine for aircraft propulsion
Advanced cooling in hydrogen turbine for clean power generation
Advanced clean energy technology
Industry Experience
Worked with the Ex-Cell-O Corporation (1976-77, 1978-80) as a Development Engineer
Worked with the Aero-Propulsion Laboratory of Wright-Patterson Air Force Base for summer 1985 as a Faculty Research Fellow
Worked with the Turbomachinery and Propulsion Systems of NASA-Glenn Research Center for sabbatical leave, September-December 2000
Worked with the United Technologies Research Center, Pratt, and Whitney Turbine Module Center for sabbatical leave, January-August 2001
Awards & Honors
2020 ASME Honorary Member
2018 ASME K-14 Best Heat Transfer Paper Award
2016 ASME and AICHE Max Jakob Memorial Award
2016 AIAA FELLOW
2016 ASME IGTI Aircraft Engine Technology Award
2013 ASME Heat Transfer Division 75th Anniversary Medal
2007 ASME K-14 Warren Rohsenow Prize for Best Presentation
2006 – present Distinguished Professor, Texas A&M University
2004-2006 ASME IGTI Certificate Award for Valued Service as K-14 Chair
2004 AIAA Thermophysics Award
2004 ISROMAC (International Symposium on Rotating Machinery) Award2004 ISROMAC (International Symposium on Rotating Machinery) Award
2002 ASME Heat Transfer Memorial Award in the Art Category
2001 – present Marcus C. Easterling Chair, Texas A&M University
Selected Publications
Han, J.C., and Wright, L.M., Experimental Methods in Heat Transfer and Fluid Mechanics, CRC Press, 2020, ISBN #978-0-367-89792-5, 368 pages.
Han, J.C., "Advanced Cooling in Gas Turbines 2016 Max Jakob Memorial Award Paper," ASME Journal of Heat Transfer, Vol. 140, No. 11, 2018, pp. 113001-1-20.
Han, J.C., "Fundamental Gas Turbine Heat Transfer," ASME Journal of Thermal Science and Engineering Applications, Special Issue: 75th Anniversary Celebration of the Heat Transfer Division, 5: 021007.1-021007.15, 2013.
Han, J.C., Dutta, S., and Ekkad, S.V., Gas Turbine Heat Transfer and Cooling Technology, second edition, CRC Press, 2012, ISBN# 978-1-4398-5568-3, 869 pages.
Han, J.C., Analytical Heat Transfer, CRC Press, 2011, ISBN #9781439861967, 352 pages.