Professor, Mechanical Engineering
Leland T. Jordan '29 Chair Professor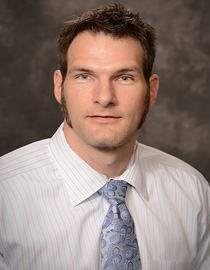 Educational Background
Ph.D., Materials Science and Engineering, University of Minnesota — 2001
B.S., Chemistry, North Dakota State University — 1997
Research Interests
Functional polymer nanocomposites
Water-based polymer coatings
Polyelectrolyte complexes
Flame retardant treatments
Polymer-particle interactions
Protective polymeric barriers to oxygen, moisture, etc.
High dielectric breakdown strength materials
Organic thermoelectric materials
Industry Experience
Three years at Avery Dennison's Avery Research Center (ARC) as a Senior Research Engineer
Participated in various polymer-focused research and development efforts
Awards & Honors
2021 International Association of Advanced Materials (IAAM), Fellow
2020 - present Leland T. Jordan '29 Chair Professorship
2019 National Academy of Inventors Senior Member
2018 Doctor honoris causa, University of South Brittany, France
2018 ASME Fellow
2016 Texas A&M Engineering Experiment Station Senior Faculty Fellow
2015-2020 Linda & Ralph Schmidt '68 Professorship
2015 Dean of Engineering Excellence Award
2013 E. D. Brockett Professorship
2012 L.E. Scriven Young Investigator Award (sponsored by ISCST)
2011-2014 Gulf Oil/Thomas A. Dietz Development Professor I
2010 Carl Dahlquist Award
2009 Dow Young Faculty Award
2007 TEES Select Young Faculty
2007-2012 NSF CAREER
2007-2010 3M Untenured Faculty Grant
Selected Publications
C. T. Long,b R. Wang, C. Shoalmire, D. S. Antao, P. J. Shamberger, J. C. Grunlan,a "Efficient heat shielding of steel with multilayer nanocomposite thin film," ACS Applied Materials and Interfaces 2021, 13, 19369.
D. L. Stevens,b Adrian Ortiz,c C. Cho,d G. A. Gamaged, Z. Ren, J. C. Grunlan,a "Influence of cation size on the thermoelectric behavior of salt-doped organic nanocomposite thin films," Applied Physics Letters 2021, 118, 151904 (Editor's Pick).
S. Lazar,b R. Shen, Y. Quan, B. Palen,b Q. Wang, C. J. Ellison, J. C. Grunlan,a "Mixed solvent synthesis of polydopamine nanospheres for sustainable multilayer flame retardant nanocoating," Polymer Chemistry 2021, 12, 2389.
S. Lazar,b T. J. Kolibaba,b J. C. Grunlan,a "Flame retardant surface treatments," Nature Reviews Materials 2020, 5, 259 (front cover article).
S. Qin,b S. Xiang, B. Eberle,c K. Xie, J. C. Grunlan,a "High moisture barrier with synergistic combination of SiOx and polyelectrolyte nanolayers," Advanced Materials Interfaces 2019, 6, 1900740.